Hammerhead-1 Strikes Offshore Guyana
|
Thursday, August 30, 2018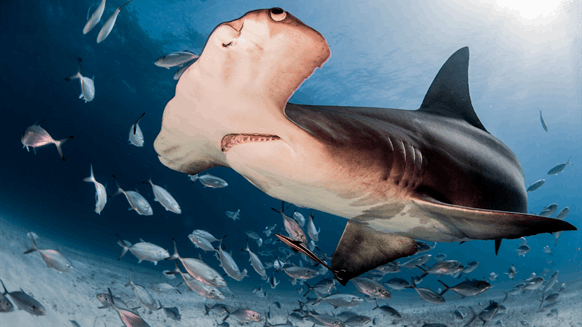 The hits keep on coming offshore Guyana, where ExxonMobil, Hess and CNOOC's Nexen unit have made their ninth discovery.
The hits keep on coming offshore Guyana, where Exxon Mobil Corp., Hess Corp. and CNOOC Limited's Nexen unit have made their ninth discovery.
"The Hammerhead-1 discovery reinforces the potential of the Guyana basin, where ExxonMobil is already maximizing value for all stakeholders through rapid phased developments and accelerated exploration plans," Steve Greenlee, president of ExxonMobil Exploration Co., said Thursday of the companies' latest Guyana success. "Development options for Hammerhead will take into account ongoing evaluation of reservoir data, including a well test."
According to ExxonMobil, the Hammerhead-1 well encountered approximately 197 feet (60 meters) or high-quality, oil-bearing sandstone reservoir. The Stena Carron drillship began drilling July 27, and the well was drilled to 13,862 feet (4,225 meters) depth in 3,373 feet (1,150 meters) of water, the company stated.
Hess noted that Hammerhead-1 is located roughly 13 miles (21 kilometers) southwest of the Liza-1 well and represents the fifth oil discovery on the Stabroek Block in the past year. Other Stabroek discoveries have been reported at:
Liza
Liza Deep
Payara
Snoek
Turbot
Ranger
Pacora
Longtail
ExxonMobil and Hess have reported that the above discoveries contain estimated gross recoverable resources exceeding 4 billion barrels of oil equivalent, reflecting a 25-percent increase announced in July. Moreover, they noted the discoveries have established the potential for up to five floating production, storage and offloading (FPSO) vessels producing more than 750,000 barrels per day offshore Guyana by 2025.
Liza Phase 1 should reach first oil by early 2020 and will use the Liza Destiny FPSO to produce up to 120,000 bpd, noted the companies, adding that construction of the FPSO and subsea equipment is at a "well advanced" stage.
ExxonMobil and Hess also stated that they anticipate sanctioning the second phase of Liza by the end of this year. Liza Phase 2 will use a second FPSO capable of producing up to 220,000 bpd and should be operational four years from now, they noted. In addition, they reported that sanctioning for the third development – Payara – should occur in 2019. An FPSO could be producing approximately 180,000 bpd of oil at Payara as soon as 2023, the companies stated.
"Hammerhead is another significant oil discovery that further demonstrates the tremendous prospectivity of the Stabroek Block, where we continue to see multi billion barrels of additional exploration potential," stated Hess CEO John Hess in his company's announcement Thursday. "This ninth discovery further enhances our potential to maximize value through rapid phased development."
According to ExxonMobil and Hess, the Noble Tom Madden drillship should arrive in Guyana in October to commence drilling at the Pluma prospect approximately 17 miles (27 kilometers) from Turbot.
ExxonMobil's Esso Exploration and Production Guyana Limited serves as operator in the 6.6 million-acre (26,800-square kilometer) Stabroek Block and owns a 45-percent interest in the block. Hess Guyana Exploration Ltd. and CNOOC Nexen Petroleum Guyana Limited hold 30-percent and 25-percent interests, respectively.
Generated by readers, the comments included herein do not reflect the views and opinions of Rigzone. All comments are subject to editorial review. Off-topic, inappropriate or insulting comments will be removed.