Halliburton Shutters Oklahoma Office, Cuts 800 Jobs
|
Tuesday, December 03, 2019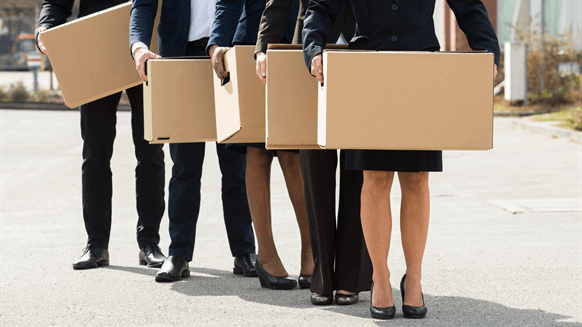 The Houston-based oilfield services giant will be closing its office in El Reno, Oklahoma and laying off more than 800 employees.
Halliburton Energy Services, Inc. is closing its facility in El Reno, Oklahoma, and as a result, laying off 808 employees, according to a notice sent to the Oklahoma Office of Workforce Development on Monday.
The El Reno field camp is located at 6100 East Highway 66 and is about 30 miles west of Oklahoma City. It housed the company's remote operations command center and frac crews.
The layoffs are expected to be permanent and affected employees do not have bumping rights.
Halliburton spokesperson Emily Mir said the company would be relocating a majority of its operations in El Reno to its Duncan field camp in Duncan, Oklahoma.
"We made this decision in response to reduced activity levels in Oklahoma and the greater Mid-Continent area," Mir said in an email sent to Rigzone. "Consolidating our operations takes advantage of Halliburton's extensive footprint and synergies in the Duncan area including a strong employee hub and manufacturing expertise."
She said a majority of employees were offered relocation.
"Making this decision was not easy, nor taken lightly, but unfortunately, it was necessary as we work to align our operations to reduced customer activity," she said.
Halliburton, like many other oilfield services companies, has had a challenging year.
The company laid off 650 employees in its Rockies region in early October and in its third quarter earnings call later that month, CEO Jeff Miller described a "softened" market for drilling and completions services in North America.
He said Halliburton would "rather err on the side of stacking than work for insufficient margins and wear out our equipment."
Miller also said the company planned to streamline its operations and corporate functions.
To contact the author, email Valerie.Jones@Rigzone.com
Generated by readers, the comments included herein do not reflect the views and opinions of Rigzone. All comments are subject to editorial review. Off-topic, inappropriate or insulting comments will be removed.