Halliburton Plans Cost Cuts as 3Q Revenue Dips
by Valerie Jones
|
Rigzone Staff
|
Monday, October 21, 2019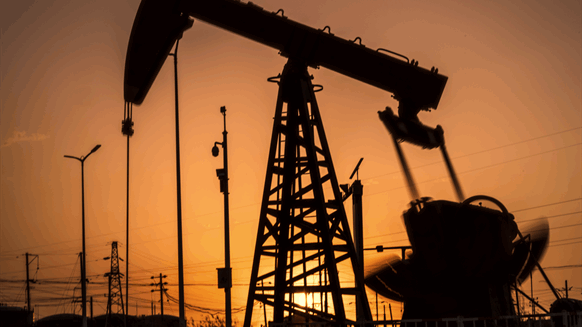 The oilfield services company vows to "streamline operations" in the fourth quarter to generate $300 million in cost savings.
Halliburton Company intends to cut costs to the tune of $300 million as the Houston-based oilfield services firm grapples with a challenging North America land market.
In a third-quarter earnings call with analysts, Halliburton's CEO Jeff Miller said the market for both drilling and completions services in North America softened during the third quarter, impacting activity.
The company's net income for the quarter was $295 million (equivalent to 34 cents per share), compared to $75 million net income in the second quarter 2019.
Revenue for 3Q 2019 was $5.55 billion, down six percent from 2Q 2019. Revenue for North America (which is Halliburton's largest market) was $2.95 billion, an 11 percent sequential decline driven by customer activity declines and execution of Halliburton's new playbook, the company said.
"The U.S. land rig count declined 11 percent from the second to third quarter for the first time in 10 years," Miller said. Looking ahead into the fourth quarter of 2019, Miller added, "feedback from our customers leads us to believe that the rig count and completions activity may be lower than in the fourth quarter of last year."
Halliburton is stacking equipment to help generate returns and free cash flow.
"In the third quarter, we stacked more equipment than we did in the first six months of the year," said Miller. "While this impacts our revenues, we would rather err on the side of stacking than work for insufficient margins and wear out our equipment."
Miller said Halliburton expects the climate in fourth quarter to be more of the same with customer activity declines across all basins in North America land impacting both drilling and completions businesses.
"In fourth quarter we plan to streamline our operations and corporate functions," said Miller. We "expect to capture approximately $300 million in annualized cost savings over the next few quarters."
Earlier this month, Halliburton laid off 650 U.S. employees working in the company's Rockies region citing local market conditions.
"Regardless of the cuts and idling of equipment, the size and scale of our business in North America give us the ability to drive a sustainable model without sacrificing our leadership position," Miller said.
To contact the author, email Valerie.Jones@Rigzone.com
Generated by readers, the comments included herein do not reflect the views and opinions of Rigzone. All comments are subject to editorial review. Off-topic, inappropriate or insulting comments will be removed.
MORE FROM THIS AUTHOR
Valerie Jones
Senior Editor | Rigzone