Halliburton Cuts 650 Jobs in US
|
Wednesday, October 09, 2019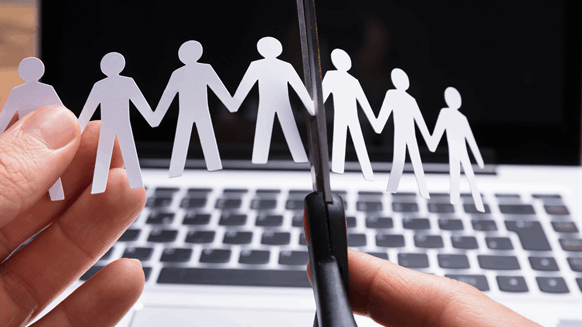 Oilfield services giant Halliburton has laid off 650 employees in the U.S.
Halliburton Company has laid off 650 employees in the U.S., the Houston-based oilfield services giant confirmed Wednesday.
The company cited local market conditions.
"Halliburton made reductions to its employee workforce in Grand Junction due to local market conditions," Halliburton spokesperson Emily Mir said in an emailed statement to Rigzone. "Making this decision was not easy, nor taken lightly, but unfortunately it was necessary as we work to align our operations to reduced customer activity."
The decision affects the company's Rockies region, which includes Colorado, Wyoming, New Mexico and North Dakota.
Halliburton said it offered the majority of affected employees the option to relocate to other Halliburton operating areas where "more activity is anticipated."
Today's layoff announcement follows an eight percent workforce reduction the company completed in the second quarter.
Halliburton also saw its second quarter profits dip as income dropped to $75 million – down from $511 million in second quarter 2018.
To contact the author, email Valerie.Jones@Rigzone.com
Generated by readers, the comments included herein do not reflect the views and opinions of Rigzone. All comments are subject to editorial review. Off-topic, inappropriate or insulting comments will be removed.