Gulf of Mexico Oil Output Targeting Record Year
|
Friday, December 27, 2019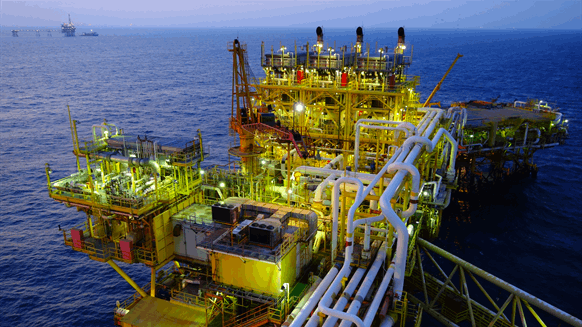 2020 is expected to be another record year for the region with average production above 1.9 million barrels per day.
Despite a massive downturn in investment in the U.S. Federal Gulf of Mexico (GOM), industry experts including Rystad Energy and the U.S. based Energy Information Agency (EIA) are anticipating that 2020 will be yet another record year. "2020 is expected to be another record year with average production above 1.9 million barrels per day," states Joachim Milling Gregersen, an analyst on Rystad Energy's Upstream team. This is an additional 100,000 barrels a day on 2019 despite the increasing ferocity of the regular hurricanes in the region, which force the entire industry to close down for days at a time. For example, Hurricane Barry caused a drop of 700,000 barrels of oil per day (bopd) in U.S. crude production during the week of July 19th, according to the U.S. EIA.
What's driving production?
Infill drilling, increasing production from existing fields and discoveries account for rising production. Much of the output has come from infill drilling in leading legacy producing fields such as Mars, Thunder Horse and Tahiti. But, the most important fields contributing to supply growth in 2019 have been Chevron's Big Foot, which began production a year ago, and Shell's Crosby fields. Appomattox is a young field which started production in May and Shell will ramp up its processing capacity of 175,000 barrels of oil equivalent per day (boepd) next year. Moreover, since 2015, the U.S. part of the Gulf of Mexico has enjoyed discoveries second only to the world leader Guyana, in South America. In fact the collective resource found in the whole Gulf of Mexico over the past five years totals over 5 billion barrels of oil valued at around $1.9 billion.
What's affecting investment?
Due to the long timeline of offshore exploration, discovery, field development and first oil, oil production in the Gulf of Mexico is less price sensitive to short-term variations in oil prices than their compatriot mainland producers. Nevertheless, the collapse in the oil price reduced profit margins for Gulf of Mexico offshore operators during 2015 and 2016. This led several investors to restructure or reduce exploration budgets, which resulted in a slowdown in investment and a decline in the number of offshore rigs operating in GOM. According to the Baker Hughes Rig Count Index for the region, the number of rigs more than halved from 56 in 2015 to just 22 in 2019. However, unlike counterpart onshore operations, the fall in rig count has little effect on present production levels, but rather it affects future exploration and start-ups of new projects.
Since the oil price crash of 2014-15, the oil industry has become much better at controlling its costs and boosting productivity. Unit costs for equipment, materials and labor have fallen and oil producers have used these savings to improve the design, build and operation of new projects. The industry is producing more for less and has given the green light for carefully selected projects. As Gregersen explains," this has been done in part through downscaling of projects and a preference towards sanctioning tie-backs for the time being. Utilizing available topside capacity through field expansions and phased development has a positive impact on operational expenditures."
The result is seen in a near halving of total investment in the region from $30.2 billion in 2014, thanks to a 60 percent drop in development costs and a 7 percent cut in operational expenditures since 2015.Nonetheless, cost cutting and improvements in productivity have paid off, enabling operators to boost production and return to exploration and field development, even in this low oil price environment.