Gulf of Mexico Lease Sale 252 Saw $244.3MM in High Bids
|
Thursday, March 21, 2019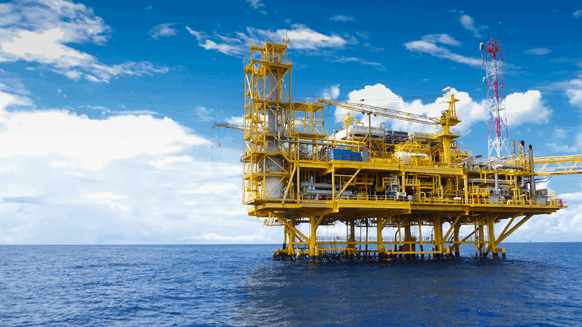 Thirty companies participated and submitted almost $284 million in all bids for acreage in the federal waters of the Gulf of Mexico.
Lease Sale 252 generated $244.3 million in high bids for acreage in the federal waters of the Gulf of Mexico, the U.S. Department of the Interior's assistant secretary for land minerals management Joe Balash announced Wednesday.
It is the fourth offshore sale under the 2017-2022 National Outer Continental Shelf Oil and Gas Leasing Program, under which 10 regionwide lease sales are scheduled for the Gulf of Mexico.
Thirty companies participated in Lease Sale 252, submitting almost $284 million in all bids.
"Today's lease sale shows strong bidding by established companies, which indicates that the Gulf of Mexico will continue to be a leading energy source for our nation long into the future," Balash said in a press statement. "The results from today will help secure well-paying offshore jobs, while generating much-needed revenue to fund everything from conservation to infrastructure."
Commenting on the results of Lease Sale 252, Wood Mackenzie's senior research analyst William Turner said there was "a modest increase in overall spend, but it was outpaced by the increase in acreage." This led to a lower amount per acre, making it a buyer's market in the Gulf of Mexico.
"The number of companies participating has thinned out, with the only notable absence being ExxonMobil. It seems those left in the Gulf of Mexico are committed to the region and taking this opportunity to quietly strengthen their prospect inventory," Turner said in an emailed statement to Rigzone.
He noted unique partnerships between majors and smaller players like Kosmos with Equinor, Fieldwood with Chevron, LLOG with BP and Talos with EcoPetrol.
"This demonstrates a shrinking pool of partners, but also an increased willingness of the majors to partner with these more nimble players," he said.
Lease Sale 253 for acreage in the federal waters of the Gulf of Mexico will take place this August.
Generated by readers, the comments included herein do not reflect the views and opinions of Rigzone. All comments are subject to editorial review. Off-topic, inappropriate or insulting comments will be removed.