Gulf Coast Contract Goes to McDermott
by Matthew V. Veazey
|
Rigzone Staff
|
Monday, August 12, 2019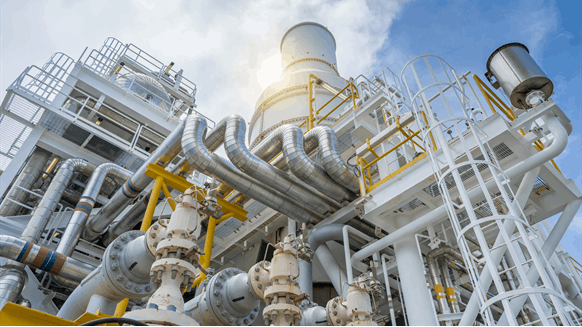 McDermott will provide FEED services for new US Gulf Coast plant.
PetroLogistics II LLC has awarded McDermott International, Inc. a contract to provide front-end engineering design (FEED) services for a new U.S. Gulf Coast propane dehydrogenation (PDH) plant, McDermott reported Monday.
According to a written statement McDermott emailed to Rigzone, the planned facility will have a design basis of 500,000 tons per annum.
"The shale revolution has resulted in a significant decline in co-product propylene production from the sources that historically supplied the majority of U.S. propylene: petroleum refineries and heavy feed ethylene crackers," PetroLogistics II President Nathan Ticatch said in Monday's announcement. "As a result, future growth in propylene demand will need to be supplied largely via on-purpose propane dehydrogenation. We are excited to work with McDermott to develop a facility that can supply a solution to this need."
PetroLogistics, which built a pioneering North American PDH plant on the Houston Ship Channel in 2010, announced on July 15 of this year that it has licensed Dow's proprietary fluidized catalytic dehydrogenation (FCDh) technology for the new facility.
"McDermott is pleased to be working with PetroLogistics II in the development of a facility that will support the growth of propylene in the U.S.," noted Mark Coscio, McDermott's senior vice president for North, Central and South America. "We will pull from our vast expertise in engineering to complete the FEED."
McDermott stated the FEED contract is worth between $1 million and $50 million, but it did not specify where on the Gulf Coast the plant will be built. Last month, however, PetroLogistics II reported that it has been evaluating two alternative sites in the region to locate the project.
Generated by readers, the comments included herein do not reflect the views and opinions of Rigzone. All comments are subject to editorial review. Off-topic, inappropriate or insulting comments will be removed.
MORE FROM THIS AUTHOR
Matthew V. Veazey
Senior Editor | Rigzone