Gran Tierra Posts $9.7MM Loss for First Quarter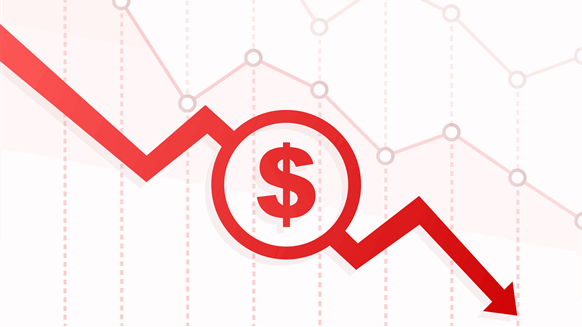 Gran Tierra expects to strengthen its cash flow with higher oil production.
Image by Oleksandr Hruts via iStock
Gran Tierra Energy Inc. reported Tuesday $9.7 million in net loss for the first three months but said it expects to strengthen its cash flow with higher oil production for the remainder of 2023.
"Gran Tierra incurred a net loss of $0.03 per share, compared to net income of $0.09 per share in the Prior Quarter and $0.04 per share one year ago", the Canadian company, which mainly operates in Colombia, said in a press release.
While failing to make a profit in the January-March period as oil revenue fell, it logged $115 million in net income in the last 12 months. Gran Tierra registered earnings of $33.275 million in the prior quarter and $14.119 million in January-March 2022.
It collected $144.19 million from oil sales, down from $162.637 million in October-December 2022 and $174.569 million in the first quarter of last year.
"The changes in oil sales were driven primarily by the decrease in Brent oil price and widening of quality and transportation discounts over the same time periods", the Calgary city-headquartered company said.
Gran Tierra produced 31,611 barrels of oil per day on average in January-March 2023, down three percent against the previous quarter but up eight percent year on year.
It drilled 14 development wells over the last three months, president and chief executive Gary Guidry noted in the announcement, saying: "By completing the majority of our development program in the first three months of 2023, we expect to benefit from higher oil production rates for the remainder of the year with the goal of maximizing our production and cash flow".
Gran Tierra had $106 million in cash balance as of March 31. It recorded operating expenses of $14.59 a barrel and capital expenditures of $71.062 million.
Increased Production
Gran Tierra added 10 wells to its drilling program in Colombia's Acordionero field with five put into production by the end of the quarter. In the Costayaco oil field, it expects maiden output from four wells this year. Two more wells have been put into production in Gran Tierra's Moqueta project during the quarter.
It plans to restart exploration drilling in the Suroriente in the second half of 2023 after getting a 20-year extension to its operatorship for the block, also in the South American country. Suroriente has raised Gran Tierra's gross oil production by 32 percent by this year since it was acquired 2019, it said announcing the contract extension deal with Colombia's majority state-owned Ecopetrol SA on April 11.
That agreement provides for an initial investment of $123 million, but has yet to obtain regulatory approval according to Tuesday's earnings report.
In Ecuador, Gran Tierra plans to explore four wells, "three in the Charapa Block to appraise the discovery in the Hollin Formation and one in the Chanangue Block during the second half of 2023".
To contact the author, email jov.onsat@rigzone.com
Generated by readers, the comments included herein do not reflect the views and opinions of Rigzone. All comments are subject to editorial review. Off-topic, inappropriate or insulting comments will be removed.