GOM P&A Work Goes to Helix
|
Wednesday, January 23, 2019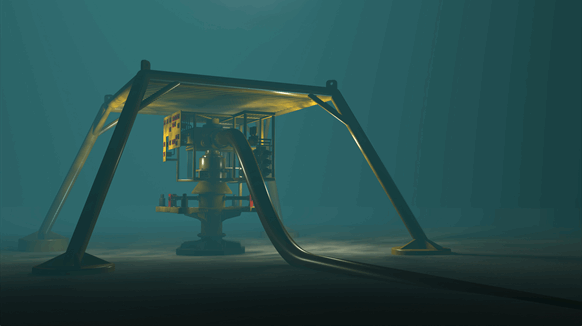 The work will occur at operating depths associated with the Droshky Prospect, Helix stated.
Helix Energy Solutions Group, Inc. reported late Monday that it has secured plug and abandonment (P&A) work from Marathon Oil Corp. for an acquired lease in Green Canyon Block 244 in the Gulf of Mexico (GOM).
According to Helix, it will perform P&A work at certain operating depths associated with the Droshky Prospect in the block. The company also noted that it has acquired related infrastructure in the block, which is located in the GOM Central Planning Area, and that Marathon will pay "certain agreed upon amounts" for the P&A operations.
The Droshky subsea field was developed with four producing wells, according to a 2017 filing by Marathon to the U.S. Department of the Interior's Bureau of Safety and Environmental Enforcement. The filing also states that the field was tied back to the Bullwinkle host platform in Green Canyon Block 65.
"This transaction represents the first instance of executing our strategy to secure utilization for our assets in non-traditional ways during this continuing challenging market period," Helix President and CEO Owen Kratz said in a written statement. "We may see some production revenues from the acquired property; however, the principal driver for this transaction is asset utilization."
Generated by readers, the comments included herein do not reflect the views and opinions of Rigzone. All comments are subject to editorial review. Off-topic, inappropriate or insulting comments will be removed.