Global Oversupply Equals a Tough Year for LNG Exporters
|
Friday, February 14, 2020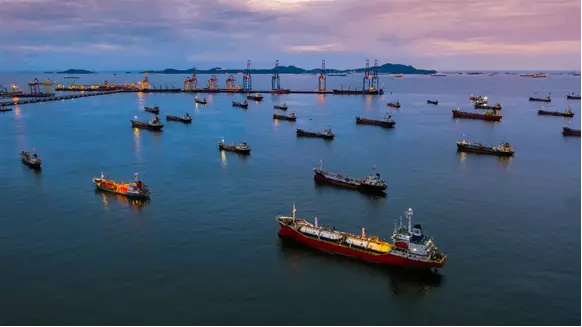 Demand is insufficient to absorb rising global supplies of this super-cold fossil fuel.
2020 is going to be tough for LNG exporters. A warm winter in the northern hemisphere has depressed demand in North America, Europe and Asia.[i] This together with the outbreak of the coronavirus means liquid natural gas prices are poised to test record lows. In essence, demand is insufficient to absorb rising global supplies of this super-cold fossil fuel. Consequently, the terms of trade have moved in favor of customers and against LNG exporters, who are no longer price-makers but price-takers. For example, in Asian markets, LNG fell from around $8 per million British thermal unit in January 2019 to just $3 per million British thermal unit in February 2020.[ii].
Reasons for oversupply
In a nutshell, "the global oversupply of LNG has been building and building and building," states Ron Ozer, founder of gas-focused hedge fund Statar Capital LLC in New York. New LNG export projects have come online across the world from North America, Africa and Australia in recent years and the supply glut is set to be exacerbated by new plants sanctioned just last year by Qatar Petroleum, Novatek PJSC and Venture Global LNG Inc.[iii]
Simultaneously, demand growth has not kept pace, thanks to increasing competition from renewable energy and new sources of piped gas from both Russia and central Asia, energy efficiency measures and a slowdown in the world economy--especially in China and India.
What has been the impact on the industry?
In North America, the number of operational rigs has declined from 1,047 in February 2019 to 790 last month.[iv] The crash in gas prices will see many producers cutting shipments and increasing maintenance. Likewise, LNG traders might cancel or delay speculative cargoes until spot prices recover enough to ensure sufficient profit after shipping costs. It is now anticipated that demand for spot cargoes will fall further, along with LNG prices, resulting in U.S. export capacity being mothballed or postponed because of a lack of profit.
In Europe, the profits of major producers and traders like Eni, Shell[v] and Total have become very tight, whilst Denmark's Orsted[vi] and Spain's Iberola have sold their LNG operations.[vii] In contrast, supermajor Shell, now also a leading LNG trader, has been able to protect itself against losses with contracts linked to oil and leveraging the weak spot market.
Large customers have renegotiated oil indexed LNG contracts for more favorable terms including removal of resale restrictions and lower prices. For example, several Chinese companies are reportedly offering to resell liquefied natural gas cargoes on the spot market, according to a Dec. 2019 Reuters article.[viii] And China National Offshore Oil Corporation (CNOOC) has apparently resold at least one cargo to a Japanese buyer. Likewise India's Minister of Petroleum Dharmendra Pradhan, is reputedly seeking to renegotiate the oil-indexed LNG price in its long-term supply contract with Qatar, since spot LNG cargo prices arriving at Indian ports are around 50 percent less.[ix] In addition, India seeks to benefit from delinking Qatari's LNG price from oil, which would bring prices down to about $5 per million British thermal unit compared with about $8-$8.5 per unit. In the medium term, India plans to increase use of natural gas in its energy mix to at least 15 percent by 2030 in which case Qatar could be a major beneficiary since it currently supplies around 40 percent of India's gas consumption.
It is clear that 2020 will be tough for both LNG producers and traders, but there is no doubt that many are betting on the longer term, in which the world's economies, in making the transition towards a low carbon economy, use gas as a bridging fuel.
[i] https://climate.copernicus.eu/surface-air-temperature-january-2020
[ii] https://www.wsj.com/articles/shale-gas-swamps-asia-pushing-lng-prices-to-record-lows-11580994013
[iii] https://www.oilandgaspeople.com/news/19768/global-oversupply-sets-up-lng-for-a-year-of-record-low-prices/
[iv] https://ycharts.com/indicators/us_rotary_rigs
[v] https://www.theguardian.com/business/2020/jan/30/shell-blames-falling-energy-prices-for-plunge-in-profits
[vi] https://www.greentechmedia.com/articles/read/rsted-sells-lng-unit-says-its-natural-gas-business-is-going-nowhere
[vii] https://www.energylivenews.com/2019/06/21/iberdrola-sells-lng-assets-to-pavilion-energy/
[viii] https://www.reuters.com/article/us-china-lng-exports/chinese-buyers-offer-to-resell-lng-cargoes-as-they-struggle-with-weak-demand-idUSKBN1YE1PL
[ix] https://www.middleeastmonitor.com/20200128-qatar-not-keen-to-renegotiate-lng-contracts-with-india/
Generated by readers, the comments included herein do not reflect the views and opinions of Rigzone. All comments are subject to editorial review. Off-topic, inappropriate or insulting comments will be removed.