Global Oil, Gas Deal Value Sank in 2019
|
Thursday, February 13, 2020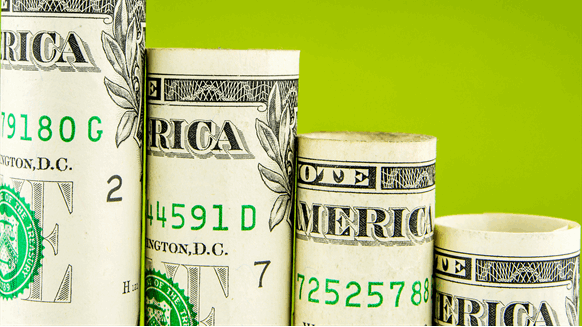 Despite this upheaval, E&Y sees an environment in which asset attrition outruns whatever reductions there might be in demand.
Global oil and gas overall deal volume and deal value sank 17.7% and 10.8%, respectively, in 2019, as stagnant commodity prices, disappointing results, and low returns left the industry searching for capital, according to the EY Global oil and gas transactions review 2019.
The report also revealed that transaction activity and valuations highlighted a shift in portfolios away from upstream liquids and toward gas-focused and downstream assets. The report projects that the mergers and acquisitions landscape will continue to be influenced by energy transition strategies, climate change regulations and natural gas' position in the future energy mix.
"The oil and gas deal environment continues to reflect uncertainty, as the industry redefines its role and the value of its assets in the face of the growing transition to low-carbon and no-carbon energy," Andy Brogan, EY Global Oil & Gas Leader, said in a written statement.
"Despite this upheaval, we see an environment in which asset attrition outruns whatever reductions there might be in demand. This means the industry will need to attract capital and offer returns that support continued investment."
Upstream
Upstream deal value was actually up 17.6%. But if the two largest deals are excluded, value slipped 37% from 2018 to 2019 and volume fell 21% over this same time period. The total deal count dropped by more than 20%, while the average deal value was US$122m, in line with the prior year, according to the report.
These changes reflect the ongoing downward trend in deal value and deal volume that started in 2017, when undervalued properties attracted more interest following the 2014 downturn. By contrast, in 2019, interest in U.S. assets fell sharply, and deal value slid from US$74B to US$39B, according to E&Y.
Midstream
For the past four years larger corporate midstream deals in the U.S. midstream sector had been stable (at 105 to 135 deals per year) The report showed that the trend continued but the big deals were absent; also, overall deal value dropped 55%.
Downstream
Downstream deal value climbed 43% to nearly US$124b in 2019. However, if you exclude the largest deal, value was down 31% and volume fell by 10%. M&A in North America and Europe dropped from US$80B in 2018 to just US$24B in 2019. Deal volume also slid from 137 in 2018 to 121 in 2019.
"2019 brought a greater focus on environmental, social, governance and energy transition considerations and these will continue to be key themes for how capital is deployed in 2020," Brogan added.
"In upstream, continued portfolio rationalization for majors will lead to deal opportunities for smaller indigenous independents and private equity (PE) backed entities. In midstream, PE and IFFs are likely to continue to be the driving force for M&A, as companies are expected to remain focused on disciplined capital allocation, and any deviation from this path will depend on access to capital. Downstream, particularly in storage and transportation, may see a flurry of activity as firms are forced to rebalance their portfolios and more clearly articulate their strategies."
To contact the author, email bertie.taylor@rigzone.com.
Generated by readers, the comments included herein do not reflect the views and opinions of Rigzone. All comments are subject to editorial review. Off-topic, inappropriate or insulting comments will be removed.