Global Offshore Oil Set to Rebound?
by Jude Clemente
|
Rigzone Contributor
|
Monday, February 04, 2019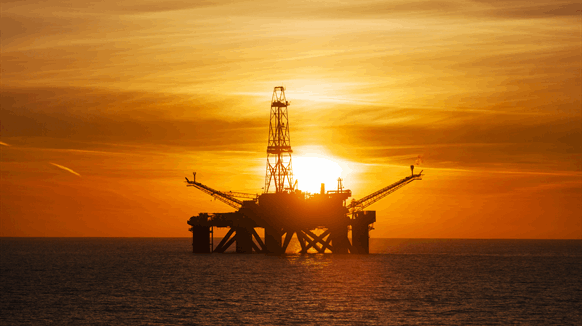 Offshore spending is expected to increase 4-5% in 2019 and even outgrow onshore investment.
Typically the last sector to resurge when oil prices start to rise again, the global offshore oil industry appears to be in a rebound period. Offshore spending is expected to increase 4 to 5 percent in 2019 and even outgrow onshore investment. Crude oil prices were higher for most of 2018 and hit four-year highs in October, before collapsing down the stretch. Meanwhile offshore operations have continued to become more efficient, namely because the oil bust from 2014 to 2017 made producers either significantly lower costs or be forced to fold. Over the past five years, the cost of developing deepwater barrels was sliced by nearly 60 percent. In the United States, for instance, offshore has become competitive again with onshore shale.
Still, the obvious connection is that offshore activity moves in the same direction as crude prices. For example, in early-March 2018, when WTI prices sat in the low-$60s per barrel, the Gulf of Mexico rig count stood at just 13, only to rise to 22 in early-October when prices soared into the mid-$70s.
Key Offshore Areas
To illustrate, the UK's North Sea saw nearly 15 final investment decisions last year, or more than the previous three years put together. South America also holds promising offshore oil. Brazil's new Bolsonaro administration wants to open up more pre-salt assets off the southeast coast beyond state-owned Petróleo Brasileiro S.A. (Petrobras) to private investors, hoping to bring in over $30 billion to narrow a huge budget deficit. Exxon Mobil Corp. and Hess Corp. having been announcing huge upgrades to reserve possibilities for an oil basin in Guyana dubbed Stabroek.
Both the United States and Mexican sides of the Gulf of Mexico have tremendous oil potential. Just a few weeks ago, BP plc credited advancing seismic technology for speeding up its ability to confirm major discoveries at its Thunder Horse field in the Gulf. And a logjam of activity in onshore shale could push U.S. players into the offshore. Mexico's untapped deepwater reserves could stand at over 60 billion barrels, but the new Lopez Obrador's administration must fully embrace the foreign investment that the 2013 Energy Reforms enabled.
Africa, Nigeria, Ghana, and Angola are pushing landmark offshore bidding rounds this year. And offshore development in the Middle East, China, and India is also expected to grow, likely helped along by huge gas deposits that should equate to more oil supply.
The Future
The deepwater industry could grow 20 to 25 percent or so over the next three years. Offshore breakevens have been greatly reduced, and consistent profits can be had as prices rise closer to $60 and above. More bullish sentiment entering the market this year will help. Offshore still faces threats if prices pull back into the $40s again and from escalating costs, particularly for drilling rigs and other services. And the industry must be perpetually vigilant to improve environmental performance, as the BP Deepwater Horizon oil spill in 2010 was a disastrous setback.
Yet, offshore technologies are constantly evolving, so it would be wise to not underestimate the industry as most have done with shale. Higher efficiencies and cost reductions are ongoing achievements. And since significant new demand is a steady drumbeat, we are sure to need offshore oil to deliver as much as possible in the years ahead. Offshore is critical to the global supply because the deposits are typically much larger.
Indeed, the full potential for global offshore oil is just now coming to light. Because their offshore deposits sit largely unappraised, most countries do not even know hold much oil they truly possess. For example, the Trump administration is trying to change the fact that some 94 percent of the U.S. Outer Continental Shelf, perhaps holding well over 100 billion barrels, is off-limits to exploration. As more and better seismic testing ensues, massive new offshore oil finds around the globe are quite probable.
Generated by readers, the comments included herein do not reflect the views and opinions of Rigzone. All comments are subject to editorial review. Off-topic, inappropriate or insulting comments will be removed.