Global Conventional Discoveries Hit Record Low
|
Friday, December 22, 2017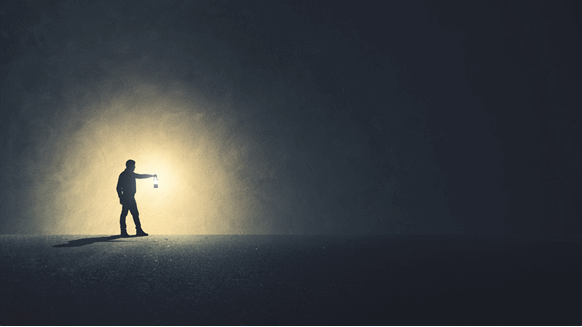 Global conventional discoveries hit a record low in 2017, coming in at less than seven billion barrels of oil equivalent.
Global conventional discoveries hit a record low in 2017, coming in at less than seven billion barrels of oil equivalent (boe), according to Rystad Energy.
This was the lowest figure since at least 2012, Rystad highlighted, when 30 billion boe was discovered around the globe. The total volume of global conventional discoveries stood at 16 billion boe in 2013, 15 billion boe in both 2014 and 2015, and eight billion boe in 2016.
"We haven't seen anything like this since the 1940s," Sonia Mladá Passos, senior analyst at Rystad Energy, said in an organization statement.
"The discovered volumes averaged at [around] 550 million barrels of oil equivalent per month. The most worrisome is the fact that the reserve replacement ratio in the current year reached only 11 percent (for oil and gas combined), compared to over 50 percent in 2012," Passos added.
According to Rystad's analysis, 2006 was the last year when the reserve replacement ratio reached 100 percent. This was said to be largely thanks to the giant onshore gas field Galkynysh in Turkmenistan.
In addition to revealing the reduction of the total volume of global discovered resources throughout the year, Rystad confirmed that resources per discovered field also went down.
An average offshore discovery in 2017 held around 100 million boe, compared to 150 million boe in 2012, according to Rystad.
"Low resources per discovered field can influence its commerciality. Under our current base case price scenario, we estimate that over 1 billion boe discovered during 2017 might never be developed", Passos said.
The top three countries in terms of discovered volumes in 2017 were said to be Senegal, Mexico and Guyana.
In Senegal, Kosmos Energy discovered the Yakaar gas field. Mexico saw the Zama and Ixachi discoveries, together with some other smaller finds, which added around 1 billion boe of recoverable resources for the country, and ExxonMobil added another 1 billion boe of recoverable resources through its 2017 large discoveries like Payara, Turbot and Snoek in Guyana.
"While there have been some notable successes this year, we have to face the fact that the low discovered volumes on a global level represent a serious threat to the supply levels some ten years down the road," Passos said.
"Global exploration expenditures have decreased year-over-year for three consecutive years now, falling by over 60 percent from 2014 to 2017. We need to see a turnaround in this trend if a significant supply deficit is to be avoided in the future," Passos added.
Generated by readers, the comments included herein do not reflect the views and opinions of Rigzone. All comments are subject to editorial review. Off-topic, inappropriate or insulting comments will be removed.