Germany Energy Prices in April Expected to Have Eased Year on Year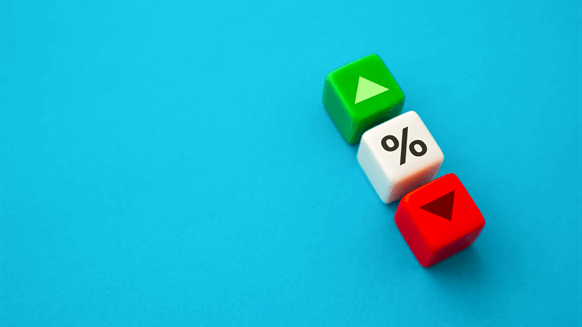 A base effect appeared to show average energy prices in Europe's biggest economy decelerated.
Image by Andrii Yalanskyi via iStock
Germany's consumer price inflation is expected to have weakened in April by year-ago comparison based on official provisional data, as a base effect appeared to show average energy prices in Europe's biggest economy decelerated.
"The inflation rate in Germany is expected to be +7.2% in April 2023" from 7.4 percent in the same month a year ago as measured by the consumer price index, federal statistics agency Destatis said in a press release Friday.
The increase rate of prices of household energy and motor fuels stood at 6.8 percent, according to the provisional data, down by over five times from 36.05 percent in April 2022.
But this decrease does not necessarily mean energy inflation is declining as the comparison was year on year, in contrast to when it was month on month. Destatis attributed the dip to a base effect—a change in the result of comparison when choosing a different reference period—from the-war induced surge in energy prices last year. This base effect means there was a dramatic decrease as prices were steeply high in the base or reference month of comparison.
Meanwhile Germany's economy contracted by 0.1 percent in the first quarter of 2023 against January-March 2022 when price- and calendar-adjusted, Destatis said in a separate update Friday. Seasonally- and calendar-adjusted gross domestic product (GDP) registered zero growth in January-March 2023.
Despite a 7.9 percent inflation rate in 2022, Germany's price-adjusted GDP grew 1.8 percent as household consumption expenditure rose 3.4 percent, based on a Destatis release March 15.
Base Effect
The statistics office noted the change rate in energy prices between April 2023 and April 2022 was slimmer than that of the overall index.
Destatis noted: "There is a base effect as the index level was high in April 2022 after energy prices had soared following the Russian attack on Ukraine".
"In addition, the measures of the Federal Government's third relief package, which are reflected in the consumer price index, have contributed to the current slowing of energy price increase", the office added.
Worth a total of $72 billion (EUR 65 billion), these measures comprise a temporary reduction in valued added tax for gas and district heating to seven percent from October 2022 to March 2024, relief from natural gas and heat bills in December 2022, an energy price cap for household and business consumers that started January 2023 and a public transport discount giving $55 (49 euros) tickets per month starting May 1, 2023.
Lower Predicted Inflation
European Commission predictions released February 13, 2023 put Germany consumer price inflation at 6.3 percent and its GDP at 0.2 percent for this year.
The Leibniz Institute for Economic Research at the University of Munich (ifo) said consumer price inflation in the country was likely to slow down to 6.2 percent in 2023, according to its forecast March 15. But while lower prices may be expected to encourage demand, it foresaw a contraction in price-adjusted GDP of 0.1 percent.
"It is unclear how private households will react to the high price increases and the associated liquidity squeeze. It is quite conceivable that they will increase their propensity to save and set aside an increasing share of their income, possibly as a precautionary measure. This would have a greater impact on private consumption" ifo said.
"Domestic price dynamics could also weaken more slowly than expected, for instance because collectively agreed wage increases or profit expansions turn out to be higher", it added. "This would delay the decline in the core inflation rate and require a more restrictive monetary policy response".
Germany was the only economy in the European Union to log a contraction in the 2023 opening quarter by year-ago comparison, according to Eurostat estimates published Friday. The collective seasonally-adjusted GDP of EU nations that use the euro is expected to have inched up 0.1 percent in January-March 2023 against the same 2022 quarter while that of the EU is expected to have grown 0.3 percent, according to the bloc's statistics agency.
To contact the author, email jov.onsat@rigzone.com
What do you think? We'd love to hear from you, join the conversation on the Rigzone Energy Network.

The Rigzone Energy Network is a new social experience created for you and all energy professionals to Speak Up about our industry, share knowledge, connect with peers and industry insiders and engage in a professional community that will empower your career in energy.