GE to Give Up Majority Control of Baker Hughes
|
Wednesday, September 11, 2019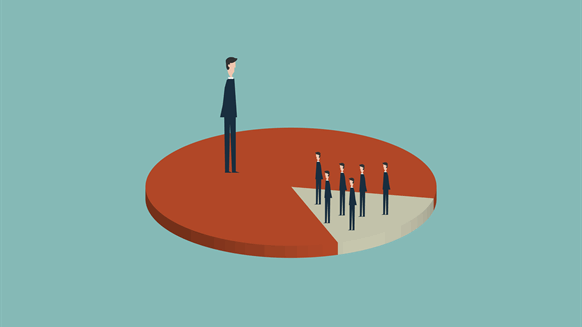 General Electric Company is giving up majority control of oilfield services giant Baker Hughes through a common stock sale.
General Electric Company (GE) is giving up majority control of oilfield services company Baker Hughes through a common stock sale, the companies announced Tuesday.
GE commenced a secondary offering of 105 million shares of Baker Hughes Class A common stock.
In the privately negotiated transaction, Baker Hughes also agreed to a $250 million share repurchase of Class B common stock from GE.
Upon completion of the offering, GE and its affiliates will no longer hold more than 50 percent of the voting power of all classes of Baker Hughes' voting stock. This will lower the number of people GE can designate to Baker Hughes' board of directors from five to one.
GE said it intends for John Rice to remain on the Baker Hughes board of directors as its designee and for Jamie Miller and James Mulva to submit their resignations to the Conflicts Committee of the company's board of directors. Lorenzo Simonelli and W. Geoffrey Beattie are expected to continue to serve on the company's board of directors but not as GE designees.
GE combined its oil and gas business with Baker Hughes in 2017 to become one of the largest players in the oilfield services sector. At the time, GE held a 62.5 percent ownership majority.
Just one year later, GE stated it intended to fully separate its 62.5 percent interest in Baker Hughes in two to three years.
A few months after that, both companies agreed to a proposed sale by GE of part of its stake into the market as well as a repurchase of another part of GE's stake by Baker Hughes. The transactions kept GE's stake in Baker Hughes above 50 percent.
The most recent announcement of GE giving up majority ownership in Baker Hughes comes just weeks after Harry Markopolos, who had raised concerns over Bernie Madoff before his fraud was exposed, alleged GE was hiding a loss of more than $9 billion on its holdings in Baker Hughes.
To contact the author, email Valerie.Jones@Rigzone.com
Generated by readers, the comments included herein do not reflect the views and opinions of Rigzone. All comments are subject to editorial review. Off-topic, inappropriate or insulting comments will be removed.