Gazprom Neft Joins Forces with CNPC to Develop EOR Tech
|
Thursday, September 13, 2018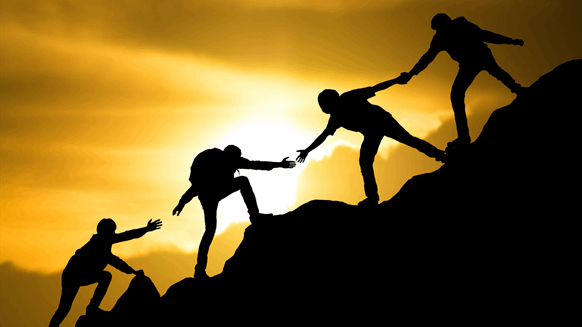 Gazprom Neft announces that it has joined forces with China National Petroleum Corporation to develop enhanced oil recovery technologies.
Gazprom Neft has announced that it has joined forces with China National Petroleum Corporation (CNPC) to develop enhanced oil recovery technologies.
As an initial step, the companies will launch a feasibility study for surfactant flooding at the Sutorminskoye field, located in the Yamal-Nenets Autonomous Area, Gazprom Neft revealed in a company statement on its website. Based on the results of this study, the parties will decide on pilot tests before moving to potential field-wide application, according to Gazprom Neft.
"Improving the efficiency of hydrocarbon production is a major part of Gazprom Neft's drive for innovations," Alexander Dyukov, chairman of Gazprom Neft Management Board, said in a company statement.
"By relying on the latest developments in enhanced oil recovery, we can deliver greater performance in our subsoil operations and extend the lives of many fields in Western Siberia. The agreement with CNPC, a global leader in surfactant flooding, is yet another step towards improving our technical competencies," he added.
"We see our partnership as a strong opportunity to increase the efficiency of production at Gazprom Neft's mature assets," Dyukov continued.
On September 11, Gazprom Neft announced that it had agreed with Mitsubishi Corporation to investigate "potentially combining their competencies and know-how in implementing high-tech upstream projects in the Sea of Okhotsk".
Earlier this month, Gazprom Neft, Mubadala Petroleum and the Russian Direct Investment Fund announced the completion of a transaction establishing a joint venture to develop oil fields in the Tomsk and Omsk Regions of Western Siberia.
Gazprom Neft's proven and probable reserves are estimated at 2.78 billion tons of oil equivalent, according to the company's website, which states that the business is a top three company in Russia in terms of production and refining volumes. Total production in 2017 amounted to 89.75 million tons of oil equivalent, with refining volumes of 40.1 million tons, Gazprom Neft's website shows.
Generated by readers, the comments included herein do not reflect the views and opinions of Rigzone. All comments are subject to editorial review. Off-topic, inappropriate or insulting comments will be removed.