Future Energy Leaders Able to Earn Energy-Focused MBA Online
by Rigzone Staff
|
Monday, March 12, 2018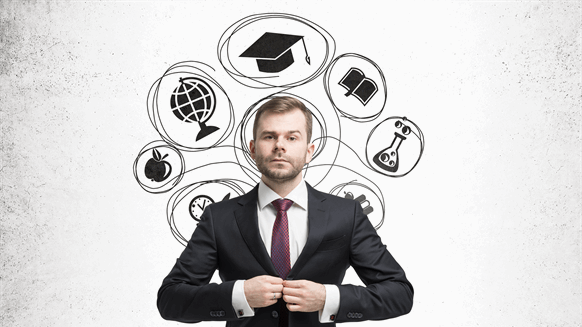 The Energy Providers Coalition for Education and Excelsior College partnered to offer online MBAs to working energy professionals who aspire to be leaders at their companies.
In an effort to prepare the next generation of leaders for the energy industry, the Energy Providers Coalition for Education (EPCE) and Excelsior College have added online MBA degree options to prepare working professionals in energy for leadership positions.
Degree concentration options for the online MBA include:
Cybersecurity Management: for those who want to earn a master's degree related to skills and knowledge needed in the cybersecurity field
Leadership: for individuals desiring to become successful leaders within an organization that demands innovation and creativity to succeed
Technology Management: providing professionals with the technical knowledge and skills necessary for success in leadership positions
Students also have the opportunity to pursue an MBA dual degree track program with two options:
B.S. in Information Technology: focuses on information technology and provides a streamlined path to blend technical and leadership skills
B.S. in Nuclear Engineering Technology: to increase academic understanding of nuclear engineering technology topics and broaden career horizons
Excelsior College offers other programs in energy, including electrical engineering technology, nuclear power technology and cybersecurity.
"Together, EPCE and Excelsior College are educating and training current energy employees, as well as future energy employees through a multitude of online programs specific to critical technical and leadership skills needed in the energy industry," Christine Carpenter, EPCE director, said in a release. "This partnership has a significant impact on educating and training thousands of employees from energy companies across the country."
Generated by readers, the comments included herein do not reflect the views and opinions of Rigzone. All comments are subject to editorial review. Off-topic, inappropriate or insulting comments will be removed.