Full Impact of Shale Revolution Not Yet Seen
by Andreas Exarheas
|
Rigzone Staff
|
Wednesday, January 23, 2019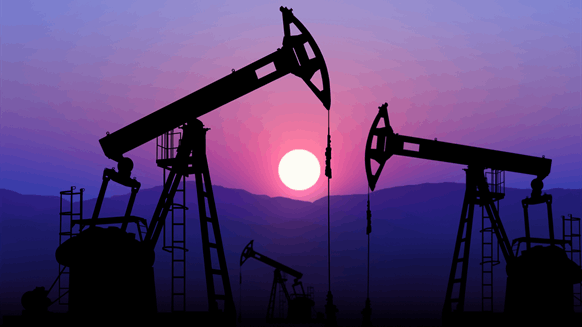 We have not seen the full impact of the shale revolution yet, according to the IEA's executive director.
We have not seen the full impact of the shale revolution yet.
That's according to Fatih Birol, executive director at the International Energy Agency (IEA), who made the statement in a television interview with Bloomberg on Wednesday.
"We have not seen the full impact of [the] shale revolution yet. [There is] more to come both for oil and gas and it will have huge implications for the oil industry, gas industry and the markets," Birol told Bloomberg in the interview.
"There was a major problem in [the] United States in the Permian basin. It is a logistical problem, the pipe capacity was not enough to bring the oil to the markets. And now, as of end of 2019 this problem will be solved with the new construction of the pipelines," he added.
"[An] increase of two thirds of the existing capacity will come there and [the] U.S. oil industry will be able to react much faster and bolder to the international market developments," Birol continued.
In the Bloomberg interview, the IEA representative also highlighted that, as a result of recent discoveries, U.S. shale reserves are seven times higher than they were in 2010.
U.S. crude oil production will average 12.1 million barrels per day (MMbpd) in 2019 and 12.9 MMbpd in 2020, with most of the growth coming from the Permian region of Texas and New Mexico, according to the EIA's latest short-term energy outlook.
The EIA's latest outlook also forecasts that U.S. dry natural gas production will average 90.2 billion cubic feet per day (Bcf/d) this year and 92.2 Bcf/d in 2020, with increases in the Appalachia and Permian regions "driv[ing] the forecast growth".
Birol has served as executive director of the IEA since September 2015. Prior to his nomination as executive director, Birol spent 20 years as a staff member at the agency, serving most recently as chief economist. He has been named by Forbes Magazine as one of the most influential people on the world's energy scene.
Generated by readers, the comments included herein do not reflect the views and opinions of Rigzone. All comments are subject to editorial review. Off-topic, inappropriate or insulting comments will be removed.
MORE FROM THIS AUTHOR
Andreas Exarheas
Editor | Rigzone