Free Program Offers Fast-track to Joining the Natural Gas Industry
|
Wednesday, March 07, 2018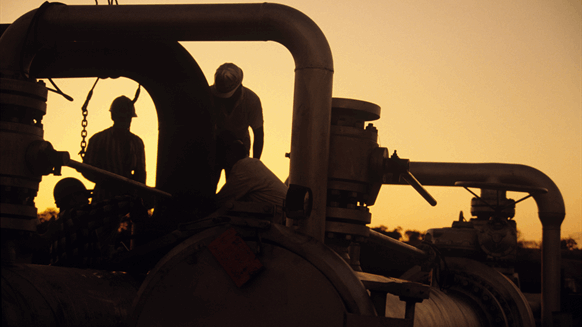 Training program conceived in Appalachia can be deployed 'anywhere,' says GTI manager.
The natural gas industry in North American is undergoing a transformation on multiple fronts. Not only are utilities, midstream companies, pipeline companies and contractors executing myriad pipeline build-out and replacement projects, but the broader industry faces a wave of retirements. One program recently launched by the Gas Technology Institute (GTI) may serve as a model for the industry to help fill gaps in its workforce.
"This is a great avenue for people to find an attractive career in a robust industry," said GTI program manager Patrick Findle of the Natural Gas Utility and Pipeline Field Skills Training Program that the organization offers near Pittsburgh and in St. Clairsville, Ohio.
Describing it as "a four-week preemployment training," Findle said the program – provided free of charge to participants thanks to a grant – features an overview of the gas utility and pipeline businesses. Gas companies operating in Appalachia helped to develop the curriculum, which covers utility and pipeline industry basics, equipment, procedures and operations. Funding for the program comes from The Appalachian Regional Commission, an economic development agency. The Washington Greene County (Pa.) Job Training Agency, Inc. is teaming up with GTI to provide the program, which is called "From Black-to-Blue."
Students in GTI's From Black-to-Blue program participate in a field demonstration. SOURCE: GTI
For a Mix of Students
The course combines classroom and hands-on training as well as field trips, said Findle. Also covering topics such as resume preparation and interview skills, the program concludes with a job fair on graduation day. On that final day pipeline companies, utilities and contractors inform new graduates about career opportunities, have initial sit-down discussions and schedule interviews, Findle noted. He added that the program – launched on Nov. 30, 2017 – has held two classes and that graduates are starting to get hired.
Findle emphasized that the course is designed for students of varying skill levels. For instance, he said the program can give students with little or no work experience an edge when pursuing entry-level roles on construction crews or as flaggers, laborers, pipefitters and other occupations. Also, he said that veterans as well as more seasoned individuals with transferable skills like welding can benefit from the GTI training.
"Anyone who is good working with their hands and outside" is likely a good candidate for the introductory gas industry course, he said. "It can be all the way from a high school graduate who doesn't have much experience to someone who's been displaced – like former coal workers – and is looking for a new career."
According to GTI, students who have completed the program have worked in a wide variety of sectors: coal mining, welding, farming, computers, the military, homemaking, surveying, nursing care, paving, lawn care and facilities management. Findle said the training itself is free to participants but students must pay for drug testing and a criminal background check to qualify. He added that students need to have earned a high school diploma or GED and possess a valid driver's license to be considered for the program. Also, he stressed that participants should expect such criteria in their gas industry job searches.
"This training doesn't guarantee a job, but it does put them in a stronger position and raises the probability of getting hired," Findle said.
GTI initially tailored the course for individuals affected by recent declines in the coal industry in southeastern Ohio and southwestern Pennsylvania. However, Findle said the elements of the program can be easily adapted to the unique gas infrastructure training needs of any region.
"We can offer this class anywhere there's a receptive venue – such as a community college – or other partner," Findle concluded, adding that GTI welcomes inquiries about potential training partnerships throughout North America.
Visit GTI's website to learn more about From Black-to-Blue. To inquire about hosting a similar program near you, email GTI Program Manager Patrick Findle at patrick.findle@gastechnology.org.
Generated by readers, the comments included herein do not reflect the views and opinions of Rigzone. All comments are subject to editorial review. Off-topic, inappropriate or insulting comments will be removed.