Frac Spread Drop Could End Soon
|
Wednesday, September 25, 2019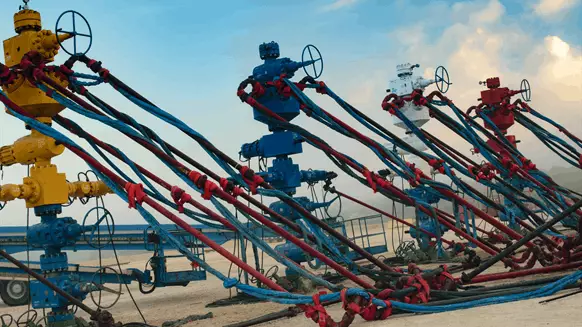 The situation could plateau before getting even worse, says frac spread watcher.
Hydraulic fracturing operations in U.S. shale basins have been trending downward since the spring of this year, and the number of active frac spreads has dropped for the past 12 consecutive weeks, according to a Los Angeles-based firm that uses frac spread counts to assess the health of the upstream industry.
Also called a "frac fleet," a frac spread comprises the equipment that a pressure pumper – an oilfield service company – uses to perform a frac stimulation job.
Pointing out the downward trend could stem from exhausted budgets and seasonality, Primary Vision, Inc. reported Tuesday that the overall pattern may level off in the coming weeks.
"Seasonally we've seen a comeback typically in the fall before a slowdown around the holidays," Matt Johnson, principal of Primary Vision, told Rigzone. "This may be different this year, but we're in a serious decline here, one of the longest we've seen since we started tracking the Frac Spread Count in 2014."
In its latest weekly newsletter, Primary Vision points out that U.S. frac spread counts are down nearly 100 since mid-spring. Roughly two-thirds of the reported declines are in three plays:
Permian Basin: down 30 frac spreads
Eagle Ford Shale: down 20 frac spreads
Williston Basin: down 15 frac spreads
"We may not see a comeback at all, but we're predicting that it will level off before getting much worse because of planned completions," noted Johnson.
Johnson attributes the downward movement in frac spread counts in recent months to operators' ability to do more with less.
"It seems that more wells were completed with less spreads," he said. "When the dust settles, it will be interesting to understand how utilization changed year over year."
To contact the author, email mveazey@rigzone.com.
Generated by readers, the comments included herein do not reflect the views and opinions of Rigzone. All comments are subject to editorial review. Off-topic, inappropriate or insulting comments will be removed.