Frac Gel: Now Available at Your Local Grocery Store
by Leen Weijers
|
Liberty Oilfield Services
|
Wednesday, June 06, 2018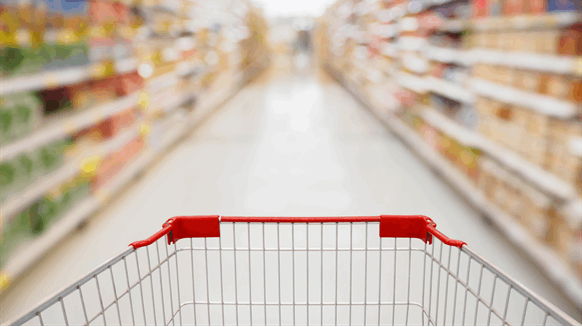 'We'll perfect our chemistry,' a common goal for the Beach Boys and Liberty Oilfield Services.
This piece presents the opinions of the author.
It does not necessarily reflect the views of Rigzone.
One common misconception of current frac fluids used in shale is that they contain hundreds of chemicals. While this was maybe true for exotic frac fluids used decades ago on an occasional high-pressure high-temperature job, the economics of the Shale Revolution have dramatically simplified frac fluids.
As a matter of fact, you can take just four grocery store products from Whole Foods and Walgreens and create your own frac gel. A basic crosslinked guar system can be made with water and four simple items:
Red Mill Premium Guar Gum – Thickener
Milk of Magnesia – High pH buffer
Visine Original Eyedrops – Crosslinker
Distilled White Vinegar – "Breaker" or low pH buffer
WARNING! All the above frac fluid components are designed for either human indigestion or application into the human eye. Please read product labels for proper use.
In the photo above, our Lab Manager Joel Siegel demonstrates an early crosslink of this fluid system. He has just dissolved some guar gum powder in water. Guar gum is powder from the grinded endosperm of a guar seed, and consists of ultra-long organic molecules. These long molecules are ideal as a healthy thickening agent in food like yoghurt or products like toothpaste. Joel then added some Milk of Magnesia (used to help an "upset tummy") to get to a slightly alkaline pH level. He then added a few drops of Visine Eyedrops, which contains Boron as a preservative. Boron doubles up as a crosslinker, tying together the long guar molecules to thicken the fluid system even more than before. Joel mixes this in a blender for about 30 seconds, and you can see in the photo how the crosslinked gel is becoming thicker. You can continue to mix and develop more viscosity by pouring the fluid from one cup into another while the fluid develops the characteristic fluid "lip" showing the proper fluid potential as a carrier system for proppant.
To "break" the fluid back into a low-viscosity base gel you can now add vinegar to lower the pH to stop the effect of the crosslinker. More Milk of Magnesia can be added to get the pH into crosslinking territory again, while more vinegar can be added to stop the crosslinking process. And so on and so forth – we never get enough of playing with gel.
Shale Revolution Economics
Shale Revolution economics have largely driven the current industry change to slickwater fluid systems. This was accelerated through the 2015-2016 industry downturn.
The last three years have seen an innovative march toward fewer chemicals and lower additive quantities to place a pound of proppant. As our Engineering Manager Ben Poppel often explains, successful proppant placement used to be done with "viscosity" from frac fluid systems, but is gradually replaced by "velocity" through pump rate. In the graph below, we see a gradual industry movement toward the fluid systems on the left.
Slickwater is the go-to fluid for tight shales, but not all shales are the same. Some shales have higher permeabilities, possibly requiring higher proppant concentrations that generate more fracture conductivity. While higher velocities / pump rates can help place these higher proppant concentrations (or larger mesh sizes), proppant placement may still require higher viscosity for placement without screen-out risk. In other cases, water may be expensive, and the economics of the job require the use of higher proppant concentration tales with new high-visc FR systems, ultimately reducing water volumes.
Slickwater initiated the shale gas revolution in the Barnett Shale. To make shale oil work, the early industry consensus was that higher viscosity fluids were needed to make it work. Liberty pioneered 100% slickwater jobs in horizontal wells in the Williston Central Basin in 2011. In the higher-permeability Niobrara in the DJ Basin we believed viscosities higher than provided by slickwater fluid was needed for enhanced proppant placement. As such, Liberty's Spirit system (SPE 181457 or paper summary #8 here) provided a cheaper fluid alternative in the DJ Basin than the high-cost Zirconate CMHPG system that was pumped in the basin before we arrived. For a while during the downturn, our low-concentration Borate guar systems became more prevalent. Now, however, DJ designs have kept moving on from this transitional fluid system to mostly slickwater pumped at even higher rates. As shown in the graph below, we now use a 10 – 12 ppt Spirit fluid system about 15 percent of the time we pump in the DJ Basin.
As a company, we are pumping more slickwater than ever. While there are some holdouts in the Eagle Ford and DJ, more than 85 percent of all the fluid we pump is slickwater – water with FR (friction reducer). In the Eagle Ford, the preference of gel system is most likely related to higher pressures and rate restrictions.
Frac gel from Whole Foods is still too expensive to pump in bulk. However, we will continue to pump proppant with fewer additives and find greener, cheaper and cleaner additives to further perfect our chemistry.
Leen Weijers is senior vice president of engineering with Liberty Oilfield Services. He wishes to thank Joel Siegel and Ben Poppel for engineering Liberty's Spirit System and a 100-percent grocery-supplied frac gel. Also, he expresses his thanks to Liz Wright for taking the above photos.
Generated by readers, the comments included herein do not reflect the views and opinions of Rigzone. All comments are subject to editorial review. Off-topic, inappropriate or insulting comments will be removed.