FPSO Market Faces Growing Pains
|
Monday, January 27, 2020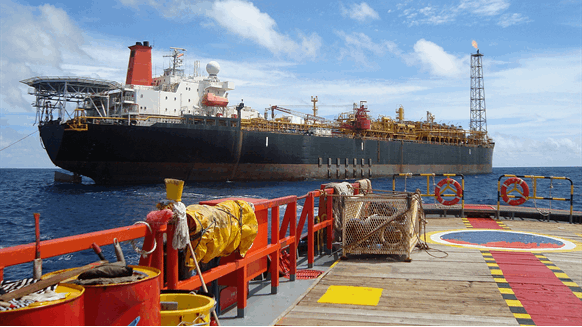 Robust FPSO market growth is cause for celebration but presents significant challenges as well.
As a recent Rigzone article reported, 2020 could be a good year for the floating production storage and offloading (FPSO) vessel market. In August of last year the research firm Rystad Energy even declared that the global market for FPSOs is "booming," with much of the demand coming from South America.
The robust FPSO market growth is cause for celebration for the offshore oil and gas industry, which has grappled with a major downturn in recent years. However, it also presents significant challenges.
Such is the message the owner of a U.K.-based valve manufacturer and supplier conveyed to Rigzone in a recent interview. Dan Munro, managing director of PJ Valves, contends that operators and contractors will need to revise their approach to the supply chain relationships amid the FPSO market growth. Moreover, he asserts that such a re-think could benefit both sides – and buoy the FPSO sector as a whole.
Read on for Munro's perspective on how FPSO market players can manage their growth-related challenges.
Rigzone: Please summarize the forces at play in the FPSO market.
Dan Munro: We have seen the main forces at play being the growth in the demand for FPSO vessels. However, there remains financing challenges for such vessels and a slight uncertainty on their role as the energy transition takes hold. We have also come across resource challenges such as obtaining and retaining skilled people to deliver projects in a very hot marketplace and organizing new teams to enable multi-vessel delivery well.
Rigzone: How are these drivers changing the market landscape for FPSO providers and their customers?
Munro: They are changing the market landscape as some projects are being delayed by the financial side of things and the resource challenges the sector faces. However, FPSO companies know these challenges are an issue and some are willing to look at working differently to overcome these problems. Interestingly, buying power in transactional buy relationships is rapidly shifting and we are starting to hear stories of suppliers flexing their newfound leverage after years of buyer power.
Rigzone: How is the FPSO supply chain changing given these dynamics, and how are various market players adapting?
Munro: The supply chain is getting busier and deliveries are extending for key projects. FPSO companies are seeking closer relationships with suppliers to guard their supply chain and deliveries. Some FPSO companies are developing longer-term partnerships with their supply chains to build a better long-term execution model.
Rigzone: What do you see as the key challenges and opportunities for market players?
Munro:
1. Hiring and maintaining skilled staff
2. Scaling operating models to successfully execute many projects at the same time.
3. Reserving capacity from key suppliers to enable strong project execution.
Rigzone: Looking, say, five to 10 years on, what major differences might we see in the FPSO market given these changes? What'll likely remain the same?
Munro: We might see modularized, standardized FPSO designs continue to take a growing share of the market. We expect the industry to focus on the efficiency of their operating assets – exploring further automation and exploiting much better data and connectivity. The sustainability of operating assets will become a much higher-profile design aim – particularly in certain markets.
To contact the author, email mveazey@rigzone.com.
Generated by readers, the comments included herein do not reflect the views and opinions of Rigzone. All comments are subject to editorial review. Off-topic, inappropriate or insulting comments will be removed.