Four Trends to Watch in Artificial Lift
by Matthew V. Veazey
|
Rigzone Staff
|
Thursday, November 16, 2017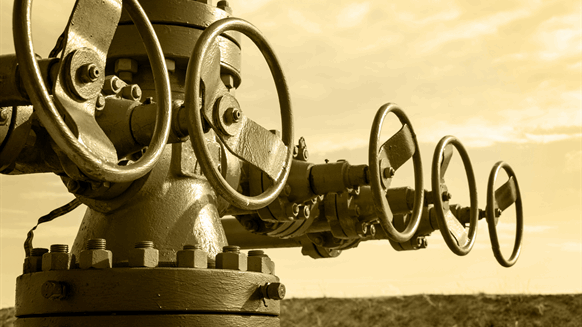 'Artificial lift first' mindset will help companies win in unconventionals, says ASME Fellow.
Pad Compression for Onshore Unconventionals
Fracturing and horizontal drilling have commanded much of the attention in terms of technology development in the unconventional realm, often at the expense of well pad surface facilities.
"Production facilities often use technology that is decades old," said Scott. "There is extensive brute force installation of tanks, separator and piping that take little advantage of the new pad architecture for wells. The thinking was along the lines that the real expense is for the drilling and frac'ing."
Companies are beginning to shift their focus, said Scott, pointing out that the production facility installed sets a field's long-term profitability. By taking steps to update pad design development strategies using a "minimum facilities approach," companies are installing a minimum amount of equipment on each individual pad and then transferring the fluid to a central processing facility, he explained.
"Key to this new approach is the pad compression, which transfers fluids from each pad to the central facility," Scott continued. "This is accomplished using multiphase pumps. Multiphase pumping for pad compression is receiving renewed interest. Wellhead compression is the first form of artificial lift and a key enabling technology for the multiphase minimum facilities approach for pad-based developments."
In-Well Gas Compression
A new, compact compressor stands to offer operators improved production from gas wells, including those producing small amounts of liquid. Scott said commercial deployment of the compressor, which has been built and field-tested and will hit the market in 2018, could represent a milestone.
"For the first time we may have true artificial lift for gas," said Scott. "For artificial lift, the goal is to lower a well's bottomhole pressure and increase the direct drawdown on the reservoir, thus increasing the gas flow rate and significantly increasing the ultimate recovery."
Aside from boosting recovery, in-well compression might also solve the problem of liquid loading – something that long vexed onshore gas producers, added Scott.
"Liquid loading reduces production and recovery unless some type of artificial lift action is taken," Scott concluded.
1
2
View Full Article
Generated by readers, the comments included herein do not reflect the views and opinions of Rigzone. All comments are subject to editorial review. Off-topic, inappropriate or insulting comments will be removed.