Ford Aims to Make EV Charging Easier in North America
by Matthew V. Veazey
|
Rigzone Staff
|
Friday, October 18, 2019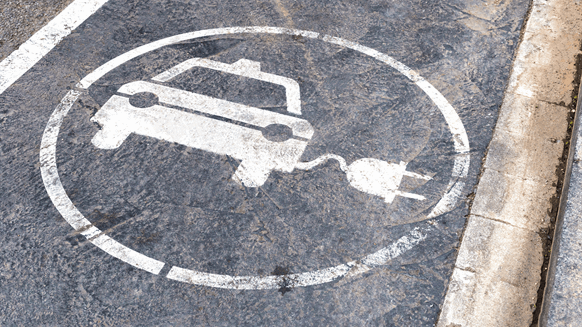 The network targets both public and at-home EV charging.
Ford Motor Co. reported Thursday that it is introducing North America's largest electric vehicle (EV) charging network to encourage customers to embrace EVs.
"Among people who already own or want to purchase electric vehicles and plug-in hybrids, 48 percent say that a lack of charging stations is one of their main concerns," Ted Cannis, Ford's director of global electrification, noted in a written statement. "By offering industry-leading charging access we are dismantling those barriers, allowing more customers to confidently enjoy the benefits of owning an electric vehicle."
Ford stated that its all-EV charging strategy targets public charging stations, including DC fast-charging, and at-home charging. The automaker noted that it will offer its all-EV customers in North America more than 12,000 places to charge and more than 35,000 charge plugs. In addition, the company stated that all of its new EV models next year will come standard with a "Ford Mobile Charger" compatible with both 120- and 240-volt power outlets. Both the public and at-home charging options work in tandem with a mobile application and in-vehicle screen.
Also, Ford stated that it is partnering with Amazon Home Services to facilitate installation of home charging stations. Moreover, it noted that it is offering EV customers two years of complimentary access to its pay-as-you-go charging network.
"The fact that most of our customers will plug in at home is a key advantage to an all-electric vehicle," commented Matt Stover, director of charging, energy services and business development with Ford, which plans to spend $11.5 billion on electrified vehicles through 2022. "We will deliver a charging experience that is hassle-free whether you're at home or on-the-go."
To contact the author, email mveazey@rigzone.com.
Generated by readers, the comments included herein do not reflect the views and opinions of Rigzone. All comments are subject to editorial review. Off-topic, inappropriate or insulting comments will be removed.
MORE FROM THIS AUTHOR
Matthew V. Veazey
Senior Editor | Rigzone