Fluor to Lead Engineering, Procurement for $2.4B Texas Project
by Rigzone Staff
|
Tuesday, October 10, 2017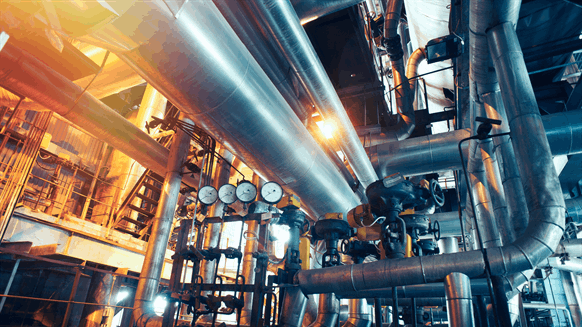 Fluor gets another role in $2.4B LyondellBasell Texas project.
LyondellBasell has selected Fluor Corp. to perform the engineering and procurement for what will reportedly be the world's largest propylene oxide (PO) and tertiary butyl alcohol (TBA) plant.
"This facility is a strategic part of LyondellBasell's organic growth plans and we are pleased to continue our partnership on this project," Mark Fields, president of Fluor's Energy & Chemicals unit in the Americas, stated in a company announcement. "Using our Zero Base Execution approach, the LyondellBasell and Fluor teams developed a fit-for-purpose solution that optimized the plant design, leveraged global procurement opportunities and implemented a cost-effective modularization approach. Our integrated solutions approach substantially reduced the facility's capital costs and helped LyondellBasell achieve their final investment decision on this world-scale chemical facility."
LyondellBasell made the final investment decision on its $2.4 billion PO/TBA project in July of this year. The project, which will be developed at LyondellBasell's Channelview and Bayport sites near Houston, represents the company's single-largest capital investment ever, Fluor said.
The plant will produce 1 billion pounds (470,000 metric tons) of PO and 2.2 billion pounds (1 million metric tons) of TBA annually. PO is used in bedding furniture, carpeting, coatings, building materials and adhesives. TBA is used in the ether-based oxyfuels methyl tertiary butyl ether (MTBE) and ethyl tertiary butyl ether (ETBE). Given the PO/TBA project's proximity to the Houston Ship Channel, LyondellBasell plans to serve domestic and global PO customers as well as oxyfuels consumers in Latin America and Asia.
Fluor said that it has been involved in the PO/TBA project since the commencement of front-end engineering and design in 2015. Back in July of this year, LyondellBasell stated that construction should start during the second half of 2018 and that the project could be completed in mid-2021. The company has projected that the project will create up to 2,500 construction jobs and approximately 160 permanent positions during operations.
Generated by readers, the comments included herein do not reflect the views and opinions of Rigzone. All comments are subject to editorial review. Off-topic, inappropriate or insulting comments will be removed.
RELATED COMPANIES