Florida LNG Project Hits Milestone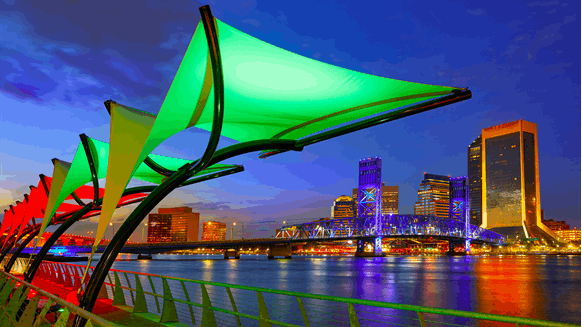 Eagle LNG Partners has received the Jacksonville LNG Export Facility final environmental impact study from FERC.
Eagle LNG Partners reported Friday that it has received the final environmental impact statement (FEIS) from the U.S. Federal Energy Regulatory Commission (FERC) to construct the Jacksonville LNG Export Facility in northeast Florida.
Receiving the FEIS marks the final step in the environmental review process before the final federal authorization decision deadline and anticipated FERC approval of the Jacksonville LNG project, Eagle LNG noted.
"Achieving this critical milestone is a significant step forward for Eagle's Jacksonville LNG Export Facility as we continue to advance our efforts to supply clean-burning, domestic and affordable LNG for marine bunkering and small-scale LNG export to both domestic and international markets," Sean Lalani, Eagle LNG president, said in a written statement. "We appreciate the continued support we have received from regulators, the Jacksonville and North Florida communities and local agencies."
Eagle LNG, a unit of The Energy & Minerals Group's portfolio company Ferus Natural Gas Fuels LP, initiated the FERC process for the approximately $500-million project in December 2014. Intended to support the Caribbean power generation market, the small-scale LNG facility along the St. Johns River will initially comprise three liquefaction trains capable of producing up to 1.65 million gallons of LNG per day or approximately 1 million tonnes per annum, Eagle LNG stated.
The FEIS is available on FERC's website. According to a timeline on the Eagle LNG website, construction could start during the second half of this year and the facility could begin service in 2021.
Another small-scale LNG project, Pivotal LNG and NorthStar Midstream, LLC's JAX LNG liquefaction facility, began operations in Jacksonville last year.
Generated by readers, the comments included herein do not reflect the views and opinions of Rigzone. All comments are subject to editorial review. Off-topic, inappropriate or insulting comments will be removed.