Five Ways to Age-Proof Your Resume
by Matthew V. Veazey
|
Rigzone Staff
|
Wednesday, August 08, 2018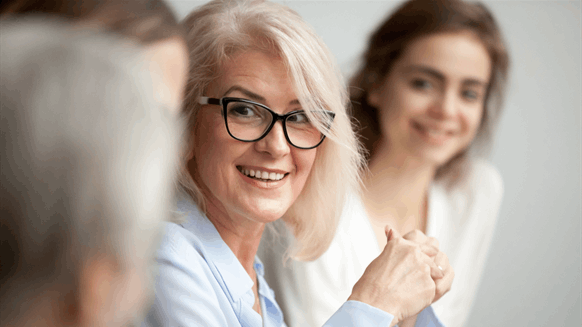 You have the power to divert a recruiter's attention.
"Eliminate jobs that ended more than 10 years ago," recommended Frank Grossman, Philadelphia-based professional resume writer and job search consultant with Resumes that Shine. "Often, the skill set required for the job has changed markedly in the last 10 years or the employer cannot verify employment for such jobs so they have limited resume value anyway."
In addition, Masterson advised "focusing on impact and relevance over minor detail" when listing your skills and achievements. Furthermore, he highlighted what constitutes fair game in terms of personal information.
"Education and willingness to relocate already let a recruiter know what they need in terms of personal information," Masterson said. "Marital status and age are considered filler. Similarly, listing 'basic computer skills' is now considered a given and having it on your resume can make you look outdated and a potential burden rather than an asset."
3. Align your resume with the job description.
If you want to be considered for an opening, you should take time to review the job description and confirm whether your background aligns with what the employer wants in a candidate, said Narvekar.
"Hopefully the company has put a good amount of effort in it," Narvekar said. "Compare your skill set with the job description. If you have performed what they are asking for, make sure you use the same terminology."
In addition, Narvekar warned that assuming a recruiter can read between the proverbial lines can be costly to the candidate.
"If the terminology is different but it's essentially the same thing, make it easy on the recruiters and do not assume or take a stand stating they should know this already," said Narvekar. "The easier you make their job, the higher the chances of your resume making it to the manager's desk."
4. Make your resume a work in progress
If you're an oil and gas industry veteran on the job hunt, focusing on opportunities with smaller companies might give you an edge.
"Work with smaller start-ups," said Abhijeet Narvekar, CEO of The FerVID Group. "They want experienced individuals to help them out."
"Larger companies are the ones worried about retirement age and (whether) the candidate is over-qualified," continued Narvekar. "Smaller companies are more nimble and wan to keep things moving."
Reviewing your resume on a monthly basis will help you to ensure the document stays current, even if you have no plans to look for another job, Stuart Ridge, chief marketing officer with VitaMedica, told Rigzone.
"Think back to what you have accomplished over the past month, and add any major projects, new responsibilities or other resume-worthy accomplishments to your list," explained Ridge. "Do this in conjunction with your monthly goal-setting or as a part of your personal professional development review to ensure you stay up-to-date with it."
Working from a "master resume" will simplify the process of reviewing your resume and aligning it for specific job openings, continued Ridge.
1
2
3
View Full Article
Generated by readers, the comments included herein do not reflect the views and opinions of Rigzone. All comments are subject to editorial review. Off-topic, inappropriate or insulting comments will be removed.