Five Converging Threats Downstream Firms Face
by Matthew V. Veazey
|
Rigzone Staff
|
Wednesday, June 26, 2019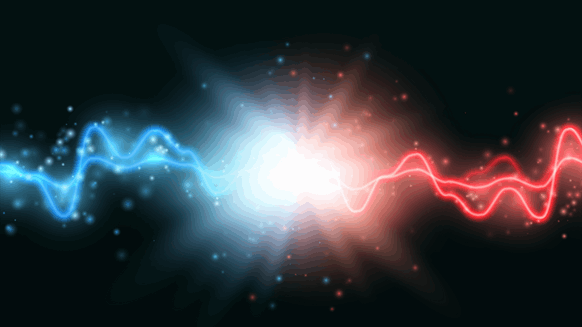 Five major forces that have traditionally acted independently will converge over the next decade, threatening a largely unprepared target.
Five major forces that have traditionally acted independently will converge over the next decade, threatening a largely unprepared target.
Although the above statement may read like the storyline of a science-fiction novel, it is actually the scenario that Deloitte LP lays out in a new study about potential looming upheaval across the downstream value chain. Moreover, the consultancy contends that many refining and chemical companies – with their combined $3 trillion asset base – have been ignoring the series of forces and are set to enter a "brave new world" for the downstream.
Based on its analysis of more than 1,350 downstream companies worldwide, Deloitte has identified five disruptors tied to increasing market risks and increasing commoditization. The firm's study, "One Downstream: Strategic Imperatives for the evolving refining and chemical sectors," asserts that the factors are shrinking the operating margin spread between the least and most profitable downstream companies and laying the foundation for consolidation on a grand scale. A breakdown of the five downstream disruptors that Deloitte envisions over the next decade follows.
More renewable feedstocks for petroleum products and chemicals: Sustainability will likely force companies to increasingly resort to more mechanical, chemical and thermal recycling of plastics where both the hydrocarbon and energy content is fed into polymerization units.
More end-market disruption to feedstocks: End-products – such as unrecyclable plastic waste – could increasingly be converted into primary fuels or raw materials for manufacturing.
Changing self-regulation: Sustainability initiatives driven by stakeholder expectations and boardroom agendas could increasingly extend to internal and external factors such as feedstock, technology, end-markets and globalization. Examples of such industry-driven activities include using renewable feedstocks and advancing crude-to-chemicals technologies.
Globalization: The downstream industry cannot afford to stand aside or take a defensive posture on the topic of globalization as new feedstock resources become more widely available and the energy trade and investment become more regionally concentrated in Asia and the Middle East.
Changing large-scale operational tech landscape: The functionality and economics of off-the-shelf technologies and commoditized processes that have been used for decades face potential threats from changes in feedstock mix (single to diversified), stricter and proactive green mandates and anticipated end-market disruption such as peak oil demand by 2030.
"The report draws attention to the possibility that the recent very positive business environment, with healthy margins across the entire downstream sector, has masked a broad set of emerging risks," said Andrew Slaughter, executive director of Deloitte's Energy, Resources and Industrials group. "It is striking that while risk exposure has turned negative, a large number of companies are not sufficiently updating their recognition of their deteriorating risk profile – either for their firm, their sector or for downstream in general. Could this leave them ill-prepared as these risks strengthen? Quite possibly."
Slaughter also pointed out that the looming convergence of downstream disruptors will be ongoing rather than a one-time event. He said that disruption will resemble a market with a rate of change faster than what the downstream has witnessed in recent decades.
"We expect the overall balance of downstream, in terms of investment and capacity, to pivot a bit more to the chemicals side, which likely has higher growth potential than fuels over the long term, but companies with the ability to flex operations will do better in terms of weathering the change," said Slaughter. "There could be more consolidation in the smaller or more focused spaces in the sector."
To be sure, Slaughter noted that some downstream firms are better-positioned to confront the looming convergence of disruptive forces than others – particularly large, well-capitalized, diversified refining and chemical companies with a global reach.
"In a market with changing needs and changing feedstock supply patterns, firms which have developed flexibility to use different feedstocks and to produce different end-product portfolios seem likely to have the most durable success," he said. "Firms focusing on simpler and more focused feedstock to product operations will likely be exposed to more volatility in the market, with such niche players doing well under favorable market conditions but being more vulnerable when market conditions turn against them."
Slaughter added that guidance does exist for downstream firms seeking to develop plans for navigating the threats on the horizon.
"There is an opportunity to learn from companies in adjacent sectors about how they are identifying and adapting to emerging risks," Slaughter concluded. "And this could lead to more opportunities for collaboration and partnership up and down the value chain."
Generated by readers, the comments included herein do not reflect the views and opinions of Rigzone. All comments are subject to editorial review. Off-topic, inappropriate or insulting comments will be removed.
MORE FROM THIS AUTHOR
Matthew V. Veazey
Senior Editor | Rigzone