Feds Propose 2021 Offshore Lease Sale
by Matthew V. Veazey
|
Rigzone Staff
|
Wednesday, November 18, 2020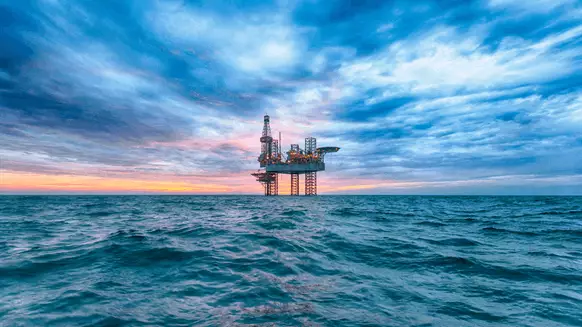 BOEM on Tuesday proposed offering approximately 78.2 million acres for a March 2021 region-wide GOM lease sale.
The U.S. Bureau of Ocean Energy Management (BOEM) on Tuesday proposed offering approximately 78.2 million acres for a region-wide Gulf of Mexico (GOM) lease sale scheduled for March 2021.
The proposed Lease Sale 257, which would be livestreamed from New Orleans, will be the eighth offshore sale under the 2017-2022 Outer Continental Shelf (OCS) Leasing Program, BOEM noted in a written statement emailed to Rigzone. The bureau added the sale will include all available unleased areas in federal GOM waters – approximately 14,594 blocks.
BOEM also held Lease Sale 256 Wednesday. The sale had been delayed from its planned August 2020 date to allow time for more oil and gas market analysis given COViD-19, BOEM explained.
"Despite circumstances imposed by the coronavirus, we are confident that industry remains interested in acquiring new leases to support their portfolios," remarked BOEM GOM Region Director Mike Celata. "The Gulf of Mexico is a world-class resource area that serves a key role in our nation's energy security."
According to BOEM, the GOM OCS covers approximately 160 million acres and holds an estimated 48 billion barrels of undiscovered technically recoverable oil and 141 trillion cubic feet of undiscovered technically recoverable natural gas. Given current law, only blocks in the western, central and a small part of the eastern GOM are up for lease.
BOEM pointed out that it is accepting bids for Sale 257 only by mail, citing COVID-19. The bureau has posted all terms and conditions for the sale in the Proposed Notice of Sale (PNOS) information package on its website.
To contact the author, email mveazey@rigzone.com.
Generated by readers, the comments included herein do not reflect the views and opinions of Rigzone. All comments are subject to editorial review. Off-topic, inappropriate or insulting comments will be removed.
MORE FROM THIS AUTHOR
Matthew V. Veazey
Senior Editor | Rigzone