Feds Probe GOM Worker Falls
by Matthew V. Veazey
|
Rigzone Staff
|
Wednesday, June 05, 2019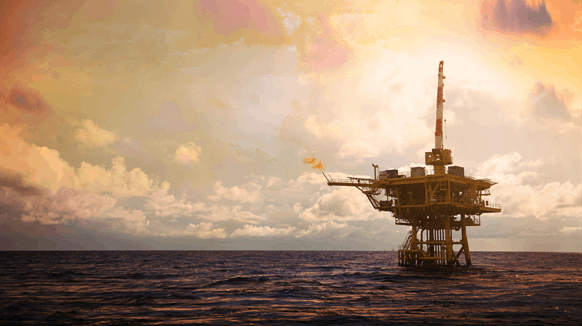 BSEE and USCG are investigating the exact cause of two incidents in which GOM workers fell through platform deck openings.
The U.S. Department of the Interior's Bureau of Safety and Environmental Enforcement (BSEE) and the U.S. Coast Guard (USCG) are investigating the exact causes of two recent incidents in which Gulf of Mexico (GOM) workers fell through platform deck openings.
On May 29, a production operator on Renaissance Offshore's platform in Eugene Island Block 331 apparently fell through a displaced section of grating, according to BSEE and USCG reports. The 54-year-old employee was reported missing from the offshore Louisiana platform after personnel onboard found his hardhat and clipboard next to an opening in the wellbay deck, BSEE reported on June 4.
According to the bureau, the open hole measured approximately 93 inches long by 13.5 inches wide and was approximately 45 feet above the water's surface. Although the investigation is ongoing, BSEE stated that preliminary information indicates that the wellbay deck area was taped off with red "DANGER" tape before the incident but that the area had not been hard-barricaded to prevent the flow of personnel.
USGC reported June 1 that it had called off the search for the missing worker.
Late on June 1, a similar second incident occurred on the Chevron-operated Platform A in Green Canyon Block 205. According to BSEE, two employees went to replace the well access hatch cover over the well on the drill deck at approximately 11 p.m.
"Preliminary information indicates that each of the two employees inadvertently picked up the wrong hatch cover," stated BSEE. "Each employee grabbed one handle of the cover, which was the same color as the deck and had no well identifying information on it."
BSEE added that the action "unknowingly created an open hole" into which one employee stepped in and fell through as the hatch was moved. The hole was approximately 90 feet above a lower deck, BSEE also stated.
The BSEE link above includes photos of the openings on the Renaissance Offshore and Chevron platforms.
BSEE is urging all offshore operators and contractors to inspect their facilities for potential factors involved in the above incidents and communicate the associated hazards to all personnel.
Generated by readers, the comments included herein do not reflect the views and opinions of Rigzone. All comments are subject to editorial review. Off-topic, inappropriate or insulting comments will be removed.
MORE FROM THIS AUTHOR
Matthew V. Veazey
Senior Editor | Rigzone