FAMILY AFFAIR: Oil and Gas Has Driven Govia Family to Success
by Valerie Jones
|
Rigzone Staff
|
Thursday, October 11, 2018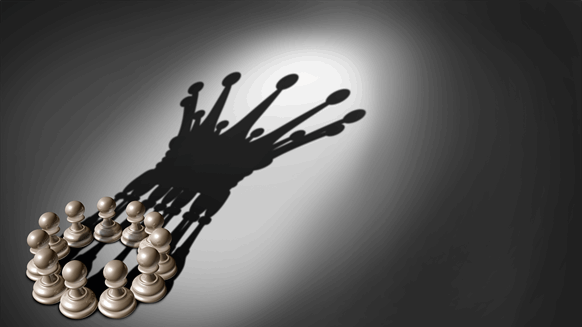 There's decades of oil and gas excellence in the Govia family. Thirty-five year industry veteran Delfina Govia shares her family's experiences.
The year was 1979. Women weren't allowed to work offshore.
And yet, there Delfina Govia was … working as a roustabout on a drilling rig in Lake Maracaibo offshore Venezuela.
"Other than having to disguise myself – my hair was cut super short like a boy's, I had coke bottle glasses, wrapped my chest and wore baggy clothes – I didn't really think anything of it," she told Rigzone. "I think because people there knew I was a protected person – my dad was the boss and his buddies were bosses. Nobody ever said anything to me."
Early Life Examples
Delfina was correct in the fact that she had a lineage of oil and gas greats.
Her maternal grandfather owned Carleo Brothers Fuel Oil, a wholesale and retail distribution company. Her paternal grandfather, a Colorado School of Mines graduate, retired after a long career at Exxon. Her father worked for Lagoven in Venezuela before starting his own oilfield services firm.
"My grandparents lived in the United Nations plaza in New York City. Their upstairs neighbors were Rose Kennedy. Johnny Carson lived in the other tower," Delfina said. "It became a realization that my grandfather was this big bad ass at Exxon."
That was one of her first examples of what the industry could offer.
"Having that level of success by just working your tail off doing something you love for your whole life affords you this sort of life also stuck with me," she said. "I always thought, 'wow, I'd like to walk in those shoes as well.'"
There were other inspirations.
"When I was growing up, in our house there was a picture on the wall of my father and his dad on camelback wearing Keffiyehs in front of the pyramids. It was when my grandfather was based in Benghazi," she said. "I always remember looking at that picture and it stuck in my mind of what a fascinating, fabulous industry that can bring you from Venezuela to the United States to the Middle East – it just left an impression on me."
Delfina said she was never pressured to get into the oil and gas industry; it just naturally happened.
"My father may have wanted me to join the family business, but it was not a mandate. I actually entered college studying biochemistry," she said.
That lasted just a couple of months.
"When you grow up in the industry, that's what you know, and you have a healthy respect and curiosity for it, so you naturally gravitate toward it. And the more time you spend in it, the more it fascinates you and you begin to see beyond to look at it globally … the realization comes that this is absolutely the greatest industry on the planet and it became clear to me that I would never want to do anything else."
Delfina, pictured front row on the left, is shown with fellow workers during her time working offshore.
Chip Off the Old Block
Delfina said what most excited her about working offshore was just being on the water and being able to pull oil out of the ground in the middle of the water.
She went on to spend 10 years in the midstream and downstream sectors before making her way back to upstream in finance and production operations in the Gulf of Mexico. She then ventured into oil and gas consulting and started her own firm in 2006, specializing in integrated operations and advisory services for clients globally.
"I spent the majority of my career and life based in the United States and I have worked all across Europe and Latin America," she said. "Working globally has helped me in my business today because cultural nuances that affect operations must be acknowledge and embraced."
She said the most successful people in industry are those who can take the beauty of every local culture and infuse it into everything that they do.
"When you travel all over the world as a consultant, you are more open to being able to go in and truly help a company improve their performance because you're not walking in with some sort of preconceived notion about how these people should behave."
Delfina's father, Stephen Govia, also has global industry experience and has been in the oil and gas industry for four decades. He formed his oil services company GOSIG in June of 1984 and named it after himself – partly.
"The last few letters of the company name are S-I-G. Those are my initials. I put the 'GO' in front of it to say, 'Go Steve!'"
It became a family business as Delfina's mother previously worked as the accountant and Delfina's brother worked there until he joined the military.
"Oil and gas is in our blood," he told Rigzone. "We're also a family of engineers."
Delfina earned both her bachelor's and MBA from Cornell University.
"I am definitely proud of Delfina," Stephen said. "I'd like to say she's a chip off the old block."
The Changing Face of Oil and Gas
Delfina undoubtedly has an impressive career in oil and gas, but she's not blind to the fact that the industry still has work to do when it comes to diversity.
"Our industry is going through a critical transformation from an employee perspective. We have not done a good job of diversifying regarding gender and ethnicity, but I will say we have been equally harsh in our industry toward everybody – male, pale and stale," she said. "It's not uncommon in our industry to look at somebody and say, 'I'm only paying you from the neck down.'"
It's that harsh mentality that was necessary to get the wildcatters to extract oil out of the ground in 1859, but times have changed, said Delfina.
"We must change the way we approach our employee base and our hiring because we laid off hundreds of thousands of workers during the downturn," she said. "With the price of oil rebounding, we have to start attracting people back into this industry."
And those people tend to be more educated than decades ago. New entrants are typically always laden with college degrees.
"Every year, only 1,500 petroleum engineering degrees are conferred; 17 percent of those are women," she said. "So, if we're only handing out 1,500 petroleum engineering degrees a year – that in itself is a problem – but it's exacerbated when you compare it to 15,000 computer science and computer engineering degrees being handed out. Those kids are going to work for Google and Intel at $20,000-$40,000 less a year than they would in oil and gas."
Delfina's own daughter is currently a junior in high school with plans of pursuing a petroleum engineering degree once she graduates.
"We have to a do a better job of addressing the issue of diversity, because diversity is going to give us what we need to solve the more difficult problems in industry," Delfina said. "It's getting more difficult to extract oil. We need different minds to discover how to get this oil. I think we're headed in the right direction. I'm hopeful."
Generated by readers, the comments included herein do not reflect the views and opinions of Rigzone. All comments are subject to editorial review. Off-topic, inappropriate or insulting comments will be removed.