FAMILY AFFAIR: Oil and Gas Has Driven Govia Family to Success
by Valerie Jones
|
Rigzone Staff
|
Thursday, October 11, 2018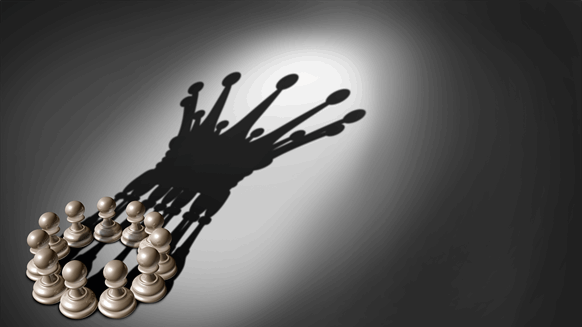 There's decades of oil and gas excellence in the Govia family. Thirty-five year industry veteran Delfina Govia shares her family's experiences.
The year was 1979. Women weren't allowed to work offshore.
And yet, there Delfina Govia was … working as a roustabout on a drilling rig in Lake Maracaibo offshore Venezuela.
"Other than having to disguise myself – my hair was cut super short like a boy's, I had coke bottle glasses, wrapped my chest and wore baggy clothes – I didn't really think anything of it," she told Rigzone. "I think because people there knew I was a protected person – my dad was the boss and his buddies were bosses. Nobody ever said anything to me."
Early Life Examples
Delfina was correct in the fact that she had a lineage of oil and gas greats.
Her maternal grandfather owned Carleo Brothers Fuel Oil, a wholesale and retail distribution company. Her paternal grandfather, a Colorado School of Mines graduate, retired after a long career at Exxon. Her father worked for Lagoven in Venezuela before starting his own oilfield services firm.
"My grandparents lived in the United Nations plaza in New York City. Their upstairs neighbors were Rose Kennedy. Johnny Carson lived in the other tower," Delfina said. "It became a realization that my grandfather was this big bad ass at Exxon."
That was one of her first examples of what the industry could offer.
"Having that level of success by just working your tail off doing something you love for your whole life affords you this sort of life also stuck with me," she said. "I always thought, 'wow, I'd like to walk in those shoes as well.'"
There were other inspirations.
"When I was growing up, in our house there was a picture on the wall of my father and his dad on camelback wearing Keffiyehs in front of the pyramids. It was when my grandfather was based in Benghazi," she said. "I always remember looking at that picture and it stuck in my mind of what a fascinating, fabulous industry that can bring you from Venezuela to the United States to the Middle East – it just left an impression on me."
Delfina said she was never pressured to get into the oil and gas industry; it just naturally happened.
"My father may have wanted me to join the family business, but it was not a mandate. I actually entered college studying biochemistry," she said.
That lasted just a couple of months.
"When you grow up in the industry, that's what you know, and you have a healthy respect and curiosity for it, so you naturally gravitate toward it. And the more time you spend in it, the more it fascinates you and you begin to see beyond to look at it globally … the realization comes that this is absolutely the greatest industry on the planet and it became clear to me that I would never want to do anything else."
1
2
3
View Full Article
Generated by readers, the comments included herein do not reflect the views and opinions of Rigzone. All comments are subject to editorial review. Off-topic, inappropriate or insulting comments will be removed.