FAMILY AFFAIR: Father-Son Duo Heads Up Upstream Consulting Company
by Valerie Jones
|
Rigzone Staff
|
Wednesday, April 11, 2018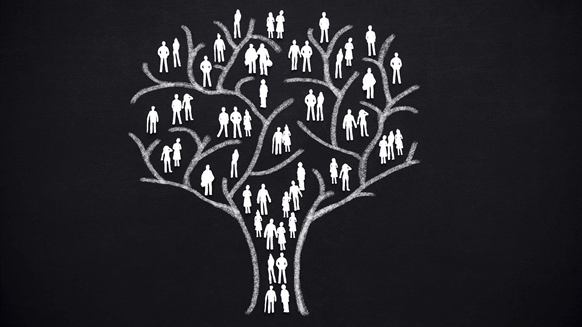 At Sierra Pine Resources International, father and son Bruce and Jason Ganer work through generational differences to successfully deliver solutions to their upstream clients.
Jason became interested in orthopedic surgery, so he moved to Dallas and began working for a company that sold orthopedic joint replacements. But he realized he didn't want to be a doctor, either.
It wasn't until Jason was home visiting his family for the holidays one year that the perfect opportunity presented itself.
Jason Ganer
Executive Vice President and CFO, Sierra Pine International Resources
"My dad looked like he had aged an awful lot in a short period of time – he looked really stressed," Jason said. "He appealed to me to help him run the company so that I could take all the business tasks off his plate … he was kind of burdened by the business operations side."
It was true – by that time, Bruce had found himself in charge of two other businesses and dealing with some dishonest people.
"My son (Jason) came to bail me out. But I told him, 'with the ups and downs of the oilfield, if things crater, the biology degree is not going to give you too many options on where else to go,'" said Bruce. "I said, 'I need somebody I can trust and somebody I can confide in and really appreciate their opinions. However, in your best interest, you need to go back to school and get an MBA.'"
And that's just what Jason did. He's now been with the company for 10 years.
"Jason's willingness to work with me and my willingness to work with him is what solidified this merger and gave me great confidence over time to lean on him more," Bruce said.
Finding Synergy in Generational Differences
Despite having a mutual respect, sometimes generational differences pose a challenge for the father-son pair.
"There's definitely a difference with the younger working generation. The older guys and I are all on the same page – we worked day and night, weekends and holidays – now, I get nothing but pushback about that," said Bruce. "Oil rigs run 24/7 and that's when the work is."
But numerous studies have shown that younger generations value their work-life balance more than their older counterparts.
"We're trying to get over these differences among our workforce. Jason is the bridge for that," he said.
Jason handles all the business operations and management duties for Sierra Pine – including accounting, payroll and HR – as well as builds high-end work stations for the geologists, geophysicists and petrophysicists. He's also the only staff employee who is not an oil and gas scientist or technical person.
"It wasn't challenging for me entering the oil and gas industry because my father has been in oil and gas his entire professional career. I've always been around it," said Jason. "In fact, in college, my roommate and I were running a side business for my dad's company in which we were digitizing well logs."
As far as addressing the generational differences in his and his father's work styles, Jason admits they have differing opinions and methods to approaching things.
1
2
3
View Full Article
Generated by readers, the comments included herein do not reflect the views and opinions of Rigzone. All comments are subject to editorial review. Off-topic, inappropriate or insulting comments will be removed.