FAMILY AFFAIR: Father-Son Duo Heads Up Upstream Consulting Company
|
Wednesday, April 11, 2018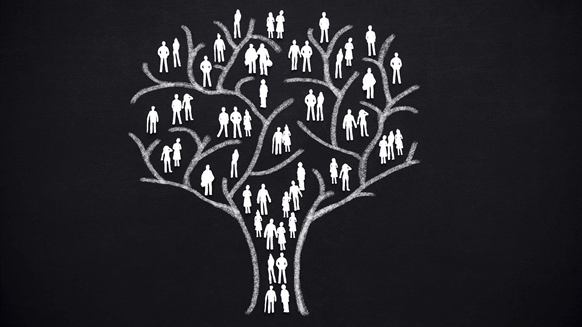 At Sierra Pine Resources International, father and son Bruce and Jason Ganer work through generational differences to successfully deliver solutions to their upstream clients.
It was always Bruce Ganer's dream of starting his own company. Drawing from his experience at Pennzoil, in which he headed up the company's worldwide technical services, Bruce felt he could do the same on a smaller scale – put together technical teams and travel the world advising and consulting oil companies.
In 1997, he formed Sierra Pine Resources International, an upstream consulting company based in Houston, Texas.
"I wanted to lead technical people my way," he told Rigzone. "Sometimes, there's a disconnect between management and technical teams. I wanted to engineer a closer connection between technical and management in which the technical aspect is really understood and appreciated and upon which recommendations are based."
Bruce Ganer
President and CEO, Sierra Pine Resources International
Value of Advanced Degrees
For Bruce, who holds bachelor's degrees in physics and mathematics and a master's degree in petroleum engineering, there was no question as to the importance of higher education.
Even when his bosses would question why he'd "go through the extra trouble" of getting advanced degrees when "he was doing just fine and getting work done," Bruce knew it would pay off.
"When the layoffs came, I survived. I literally survived more than 30 layoffs," Bruce said.
It was unclear to Bruce why he and others were still around while some of the "favored sons" were let go until one 'a-ha' moment.
"In the aftermath of one round of layoffs, a group of us went to lunch … we all looked at each other and said, 'I can't believe so-and-so got let go.' We all wondered why we were kept," said Bruce. "Then it dawned on us as we looked at each other – PhD, PhD, M.S., M.S. – there wasn't a single non-advanced degree that was a survivor."
Bruce loved school, but he also loved working.
"So many people seem to think education is a silver bullet … all it does is give you an opportunity to do work and do better work than somebody else," he said. "My education has been solidified by the experiences I have. My education has allowed me to stay employed to compound on my experiences where other people haven't."
The significance Bruce placed on education translates to his children as well. His son Jason also put his degrees into action while advancing his career.
Jason serves as the executive vice president and chief financial officer of Sierra Pine Resources International and works alongside his dad.
Jason, who has a bachelor's degree in biology with minors in business, computer science and chemistry, was doing genetics research in the lab when he discovered pretty quickly it wasn't the right career path for him.
"Being in the lab and not having much interaction with other people was not for me," Jason told Rigzone.
Jason became interested in orthopedic surgery, so he moved to Dallas and began working for a company that sold orthopedic joint replacements. But he realized he didn't want to be a doctor, either.
It wasn't until Jason was home visiting his family for the holidays one year that the perfect opportunity presented itself.
Jason Ganer
Executive Vice President and CFO, Sierra Pine International Resources
"My dad looked like he had aged an awful lot in a short period of time – he looked really stressed," Jason said. "He appealed to me to help him run the company so that I could take all the business tasks off his plate … he was kind of burdened by the business operations side."
It was true – by that time, Bruce had found himself in charge of two other businesses and dealing with some dishonest people.
"My son (Jason) came to bail me out. But I told him, 'with the ups and downs of the oilfield, if things crater, the biology degree is not going to give you too many options on where else to go,'" said Bruce. "I said, 'I need somebody I can trust and somebody I can confide in and really appreciate their opinions. However, in your best interest, you need to go back to school and get an MBA.'"
And that's just what Jason did. He's now been with the company for 10 years.
"Jason's willingness to work with me and my willingness to work with him is what solidified this merger and gave me great confidence over time to lean on him more," Bruce said.
Finding Synergy in Generational Differences
Despite having a mutual respect, sometimes generational differences pose a challenge for the father-son pair.
"There's definitely a difference with the younger working generation. The older guys and I are all on the same page – we worked day and night, weekends and holidays – now, I get nothing but pushback about that," said Bruce. "Oil rigs run 24/7 and that's when the work is."
But numerous studies have shown that younger generations value their work-life balance more than their older counterparts.
"We're trying to get over these differences among our workforce. Jason is the bridge for that," he said.
Jason handles all the business operations and management duties for Sierra Pine – including accounting, payroll and HR – as well as builds high-end work stations for the geologists, geophysicists and petrophysicists. He's also the only staff employee who is not an oil and gas scientist or technical person.
"It wasn't challenging for me entering the oil and gas industry because my father has been in oil and gas his entire professional career. I've always been around it," said Jason. "In fact, in college, my roommate and I were running a side business for my dad's company in which we were digitizing well logs."
As far as addressing the generational differences in his and his father's work styles, Jason admits they have differing opinions and methods to approaching things.
"Overall, I think that difference has been a positive synergy," said Jason. "Rather than always agreeing with each other, we constantly offer different perspectives and I think for the most part, we do a good job of listening to each other and appreciating each other's input."
Transfer of Power
With a clear goal in mind and the right team, Bruce and Jason were doing quite nicely leading the company forward. However, as Jason desired more responsibility in the company, Bruce was sometimes hesitant in handing over the reins.
"Working with – and for – my son has been good in that I know I can trust him to watch and take care of the money and I trust his people insights as well as his decision-making," said Bruce. "But sometimes it's been a little difficult taking direction, suggestions and instructions from someone as a peer that for so many years I have dictated to as a parent."
Jason recalled the brief period in which he was to receive the final handoff of complete control.
"It was a difficult moment. It had come to a head where a decision had to be made and we had a difference of opinion on how we needed to do things," said Jason.
The key, Jason said, is "respectfully working through conflict."
"I respect my father a great deal in his technical abilities and I've been in plenty of meetings where people are impressed with his analysis," he said.
Together, the pair has developed a great working relationship while keeping the mutual respect.
"Giving up many important aspects of a company that I founded and built over many years to Jason has been a struggle," said Bruce, "but I have to remind myself that he is better connected to many of the younger clients we work with and pursue now, and he is better with people than I am, given my deepest roots as a technical guy."