FAMILY AFFAIR: Father-Son Duo Heads Up Upstream Consulting Company
|
Wednesday, April 11, 2018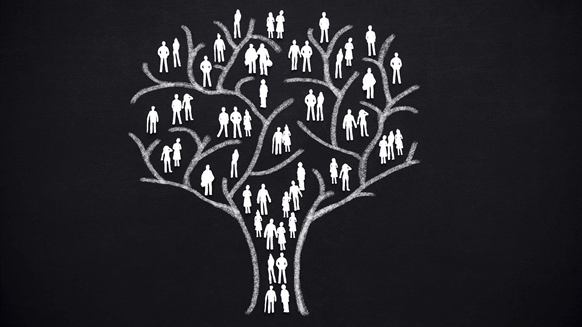 At Sierra Pine Resources International, father and son Bruce and Jason Ganer work through generational differences to successfully deliver solutions to their upstream clients.
It was always Bruce Ganer's dream of starting his own company. Drawing from his experience at Pennzoil, in which he headed up the company's worldwide technical services, Bruce felt he could do the same on a smaller scale – put together technical teams and travel the world advising and consulting oil companies.
In 1997, he formed Sierra Pine Resources International, an upstream consulting company based in Houston, Texas.
"I wanted to lead technical people my way," he told Rigzone. "Sometimes, there's a disconnect between management and technical teams. I wanted to engineer a closer connection between technical and management in which the technical aspect is really understood and appreciated and upon which recommendations are based."
Bruce Ganer
President and CEO, Sierra Pine Resources International
Value of Advanced Degrees
For Bruce, who holds bachelor's degrees in physics and mathematics and a master's degree in petroleum engineering, there was no question as to the importance of higher education.
Even when his bosses would question why he'd "go through the extra trouble" of getting advanced degrees when "he was doing just fine and getting work done," Bruce knew it would pay off.
"When the layoffs came, I survived. I literally survived more than 30 layoffs," Bruce said.
It was unclear to Bruce why he and others were still around while some of the "favored sons" were let go until one 'a-ha' moment.
"In the aftermath of one round of layoffs, a group of us went to lunch … we all looked at each other and said, 'I can't believe so-and-so got let go.' We all wondered why we were kept," said Bruce. "Then it dawned on us as we looked at each other – PhD, PhD, M.S., M.S. – there wasn't a single non-advanced degree that was a survivor."
Bruce loved school, but he also loved working.
"So many people seem to think education is a silver bullet … all it does is give you an opportunity to do work and do better work than somebody else," he said. "My education has been solidified by the experiences I have. My education has allowed me to stay employed to compound on my experiences where other people haven't."
The significance Bruce placed on education translates to his children as well. His son Jason also put his degrees into action while advancing his career.
Jason serves as the executive vice president and chief financial officer of Sierra Pine Resources International and works alongside his dad.
Jason, who has a bachelor's degree in biology with minors in business, computer science and chemistry, was doing genetics research in the lab when he discovered pretty quickly it wasn't the right career path for him.
"Being in the lab and not having much interaction with other people was not for me," Jason told Rigzone.
1
2
3
View Full Article
Generated by readers, the comments included herein do not reflect the views and opinions of Rigzone. All comments are subject to editorial review. Off-topic, inappropriate or insulting comments will be removed.