ExxonMobil's Uaru Oil Project in Guyana Enters Final Phase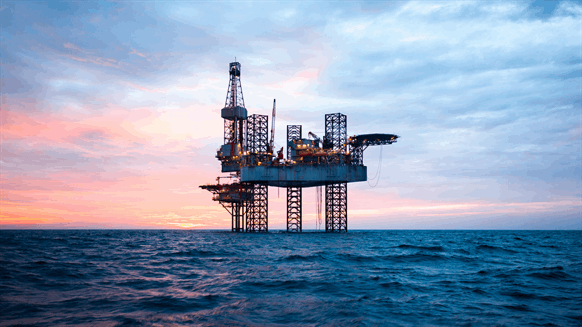 A consortium led by ExxonMobil has given the greenlight for final installations.
Image by nielubieklonu via iStock
A consortium led by ExxonMobil Corp. has given the greenlight for final installations on the $12.7-billion Uaru oil field project offshore Guyana, contractor Saipem SPA said Thursday.
The USA energy giant said last month it had reached a final investment decision for the development on the Stabroek block, which affiliate Esso Exploration and Production Guyana Ltd. operates with a 45 percent stake, after regulatory approval. Hess Guyana Exploration Ltd. holds 30 percent and CNOOC Petroleum Guyana Ltd. has 25 percent. Guyana's Environment Protection Agency announced approval for the project April 27.
Uaru, the fifth project on the block on the South American country's continental shelf, targets around 250,000 barrels in daily production capacity. It eyes to start production 2026, ExxonMobil said in a press release April 26.
"Saipem informs that it has received from ExxonMobil Guyana and its Stabroek block coventurers the authorization to proceed with the final phase of the UARU oil field development project in Guyana", the Italian company said in a release.
"The final phase of the awarded scope of work includes the design, fabrication and installation of subsea structures, risers, flowlines, and umbilicals for a large subsea production facility", Saipem added.
The Uraru project plans up to 10 drill centers and 44 injection and production wells to develop an estimated 800 million barrels of petroleum, according to ExxonMobil.
"Our fifth, multi-billion-dollar investment in Guyana exemplifies ExxonMobil's long-term commitment to the country's sustained economic growth", Liam Mallon, president of upstream for ExxonMobil, said in the April 26 announcement.
The World Bank said 2021 Guyana's oil output could quadruple by 2023, and its gross domestic product (GDP) of $6.2 million that year may double by this year.
"Guyana is expected to remain one of the fastest growing economy [sic] in the world over the medium term, as new oil fields are developed and production capacity expands", the Washington-based lender said in an outlook report April 2021.
The latest available Guyana finance ministry data put real GDP growth at 36.4 percent for the first half of 2022.
"The petroleum sector expanded by an estimated 73.5 percent, with 34.6 million barrels of oil produced in the first half of the year [2022]", the ministry said, attributing this to the startup of ExxonMobil's Liza Unity floating production storage and offloading facility on Stabroek.
Reporting $11.4 billion in net income for the first quarter of this year, ExxonMobil said its net production in January-March 2023 rose nearly 300,000 oil-equivalent barrels a day "driven by advantaged projects in Guyana and the Permian".
To contact the author, email jov.onsat@rigzone.com