ExxonMobil Rolling Out Amazon Assistant at Pump
|
Monday, January 06, 2020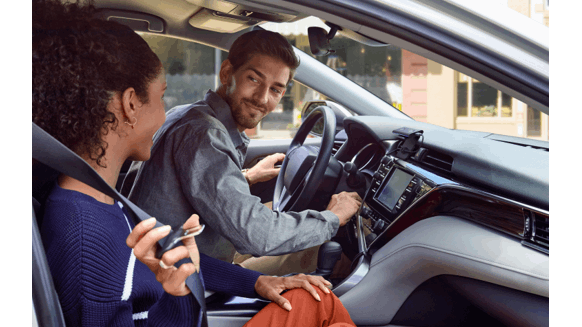 The new payment option will be initially be available only in the U.S. PHOTO SOURCE: Amazon
Later this year, motorists whose vehicles are equipped with Amazon's Echo Auto and other Alexa virtual assistant-enabled mobility devices will be able to pay for fuel at more than 11,500 Exxon- and Mobil-branded stations in the United States.
Exxon Mobil Corp. and the payments and financial technology firm Fiserv, Inc. reported that motorists with the devices will be able to say, "Alexa, pay for gas" at the pump once the new offering becomes available at retail outlets. After Alexa confirms the station location and pump number, Fiserv will activate the pump and facilitate token generation to help ensure a secure payment experience, the companies noted in a joint written statement Monday.
"Transactions will be processed using Amazon Pay, allowing consumers to securely use the payment information stored in their Amazon account, and powered by digital commerce technology from Fiserv," ExxonMobil and Fiserv stated, adding that no additional sign-up or separate Amazon account is necessary.
The companies are demonstrating the new fuel payment option at the Consumer Electronics Show (CES) 2020 this week in Las Vegas.
"We're excited to bring new technology and better experiences to the gas station," commented Eric Carmichael, ExxonMobil's Americas fuels marketing manager. "We build and seek out technology that will wow our consumers, providing both ease of use and security."
According to Devin McGranahan, senior group president of Fiserv's Global Business Solutions unit, observed that changing consumer expectations are boosting demand for "frictionless interactions" spanning the digital and physical realms.
"The age of connected commerce is here, and voice-activated smart devices will play a pivotal role in the future of payments by streamlining the way consumers make purchases every day," concluded McGranahan.
A Fiserv spokesperson confirmed to Rigzone the new payment option will initially be available at U.S. fuel outlets only. Although the system will be introduced this year, ExxonMobil and Fiserv did not specify a more detailed time frame.
To contact the author, email mveazey@rigzone.com.
Generated by readers, the comments included herein do not reflect the views and opinions of Rigzone. All comments are subject to editorial review. Off-topic, inappropriate or insulting comments will be removed.