ExxonMobil, Hess Strike Lucky No. 7 Offshore Guyana
|
Wednesday, February 28, 2018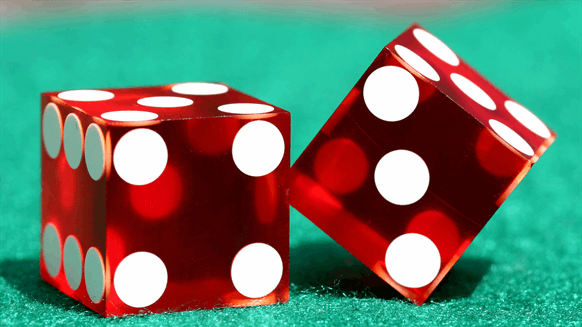 Latest discovery to help propel offshore Guyana production past half a million barrels per day mark.
Exxon Mobil Corp. and Hess Corp. have made their seventh oil discovery offshore Guyana following drilling at the Pacora-1 exploration well, the companies announced separately on Wednesday.
"This latest discovery further increases our confidence in developing this key area of the Stabroek Block," ExxonMobil Exploration Co. President Steve Greenlee said in a written statement. "Pacora will be developed in conjunction with the giant Payara field, and along with other phases, will help bring Guyana production to more than 500,000 barrels per day."
ExxonMobil reported that it encountered approximately 65 feet (20 meters of high-quality, oil-bearing sandstone reservoir at Pacora-1. The latest discovery is located approximately four miles west of the Payara-1 well and follows other Stabroek Block successes at:
Liza
Payara
Liza Deep
Snoek
Turbot
Ranger
The Stena Carron drillship commenced drilling on Jan. 29, 2018, for Pacora-1, which reached 18,363 feet (5,597 meters) depth in 6,781 feet (2,067 meters) of water, ExxonMobil stated.
ExxonMobil's Esso Exploration and Production Guyana Limited operates the 6.6 million-acre (26,800-square kilometer) Stabroek Block and holds a 45-percent interest in it. Other companies that own interests in Stabroek include Hess Guyana Exploration Ltd. (30 percent) and CNOOC Nexen Petroleum Guyana Limited (25 percent.)
After the Pacora-1 completion, Stena Carron will move to the Liza field, drill the Liza-5 well and complete a well test that will be used to assess Payara development concepts, Hess stated. Hess added that Stena Carron will conduct more Stabroek appraisal drilling after it completes Liza-5 operations.
"The giant Payara field, which is planned as the third development offshore Guyana, will now include Pacora resources," Hess CEO John Hess said in his company's announcement. "The Pacora oil discovery reaffirms the remarkable exploration potential of the Stabroek Block."
Generated by readers, the comments included herein do not reflect the views and opinions of Rigzone. All comments are subject to editorial review. Off-topic, inappropriate or insulting comments will be removed.