ExxonMobil Adds 'Notch' with Baytown Cracker
by Matthew V. Veazey
|
Rigzone Staff
|
Thursday, July 26, 2018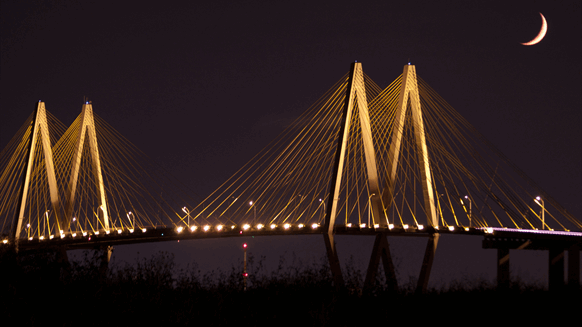 ExxonMobil has officially begun production at its new ethane cracker in Baytown, Texas, the company reported.
Exxon Mobil Corp. has officially begun production at its new ethane cracker in Baytown, Texas, the company reported Thursday.
"The abundance of domestically produced oil and natural gas has reduced energy costs and created new sources of feedstock for U.S. Gulf refining and chemical manufacturing while creating jobs and expanding economic activity in the area," said John Verity, president of ExxonMobil Chemical Co. in a written statement.
Verity added that the new cracker will help the company meet growing global demand for high-performance plastic products boasting characteristics such as lighter packaging weight, lower energy consumption and reduced emissions.
According to ExxonMobil, the Baytown cracker will provide ethylene feedstock to new performance polyethylene lines at the nearby Mont Belvieu plastics plant that started production last year. Both facilities are part of ExxonMobil's 11-project "Growing the Gulf" initiative, which calls for spending more than $20 billion over 10 years to build and expand chemical, refining, lubricant and liquefied natural gas facilities in Texas and Louisiana.
ExxonMobil began construction of the Baytown ethane cracker in mid-2014. The company reported in February 2018 that it had begun commissioning of the 1.5 million ton per year capacity facility. Along with the Mont Belvieu polyethylene project, the Baytown cracker investment has created 10,000-plus construction jobs and 350 permanent positions, ExxonMobil stated Wednesday.
The new cracker is "an extremely integrated facility" well-connected into ExxonMobil's extensive feedstock and olefin pipeline and storage system, Larry Schwartz, principal with Houston-based LS Consulting and former NGL Fundamentals Advisor with BP-IST, told Rigzone.
"This site with the original Baytown Olefins Plant (one of the world's largest ethylene plants), sidecracker and now this latest expansion are likely in the top quartile in Solomon Benchmarking," said Schwartz, referring to Dallas-based Solomon Associates' industry-recognized assessment of petrochemical facilities. "So globally this new addition would be one of the lowest cash cost competitors on an ongoing basis along with access to competitive ethane. This would trounce many olefin complexes around the world in terms of overall cash costs!"
To be sure, Schwartz added that project's timeline was significantly longer than ExxonMobil originally anticipated.
"This expansion has already been rolled into olefins balances, ExxonMobil had completed their equivalent derivative expansions well before Fourth Quarter 2017," Schwartz said. "It was delayed significantly by Hurricane Harvey last year as Eastern Harris County, Baytown received in excess of 51 inches of rain. Bottom line, it came up almost 1.5 years behind the original target date."
Schwartz also noted that it will be worthwhile to pay attention to the impact the Baytown cracker has on momentum behind another project elsewhere on the Texas coast: ExxonMobil and SABIC's proposed plastics facility in San Patricio County.
The Baytown cracker "is another notch in ExxonMobil's petrochemical belt, but what is interesting is how the proposed ExxonMobil/SABIC joint venture out of Corpus Christi proceeds or not," said Schwartz.
Generated by readers, the comments included herein do not reflect the views and opinions of Rigzone. All comments are subject to editorial review. Off-topic, inappropriate or insulting comments will be removed.
RELATED COMPANIES