Exxon Starts Up Beaumont Refinery Expansion Project
|
Wednesday, March 22, 2023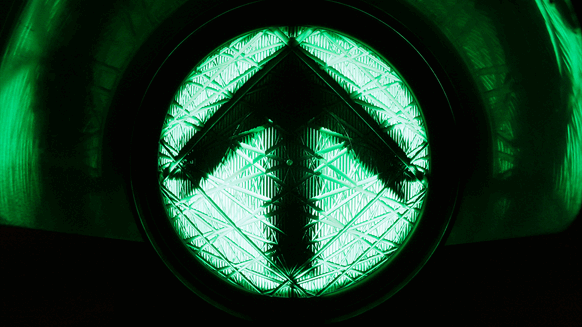 ExxonMobil Corp. has announced the startup of its Beaumont refinery expansion project.
ExxonMobil Corp. has announced the startup of its Beaumont refinery expansion project, which it says adds 250,000 barrels per day (bpd) of capacity to one of the largest refining and petrochemical complexes along the U.S. Gulf Coast.
The energy giant touted the project as the biggest refinery expansion in the U.S. since 2012, "equivalent to adding a medium-sized refinery".
"The added volume in Beaumont increases its total processing capacity to more than 630,000 barrels per day, making it one of the largest refineries in the United States", a press release said.
Data from the country's Energy Information Administration shows the Beaumont facility was the eighth-largest refinery in the USA in terms of operable capacity as of January 1, 2022, when it had a 369,024-bpd maximum output. Motiva Enterprises LLC's refinery in Port Arthur city, also in Texas, was the biggest at the time with a 626,000-bpd capacity, followed by Marathon Petroleum Co. LP's refinery in Texas' Galveston Bay with a 593,000-bpd capacity.
ExxonMobil had two more refineries in the top 10 in that latest EIA update. Its Baytown city, Texas refinery was the fourth largest with a maximum output of 560,500 bpd. In fifth place was the Baton Rouge city refinery in Louisiana with a 520,000-bpd capacity.
The Beaumont refinery "is connected to pipelines from ExxonMobil's operations in the U.S. Permian Basin, providing the company with significant strategic advantages", ExxonMobil stated.
"Permian crude oil is processed at the Beaumont refinery where the company manufactures finished products, including diesel, gasoline, and jet fuel", it added.
"With the completion of Wink to Webster and Beaumont pipelines, the new crude unit will also be well-positioned to further capitalize on segregated crude from the Delaware Basin".
The Beaumont expansion project began construction in 2019 involving 1,700 contractors, according to ExxonMobil.
"ExxonMobil's integrated operations in Beaumont also include chemical, lubricants and polyethylene plants. ExxonMobil has approximately 2,100 employees in the Beaumont area and its operations account for approximately 1 in every 7 jobs in the region", the company said.
Record Refining Throughput
ExxonMobil said in its earnings report for 2022 inputs into its refineries totaled four million bpd that year, "reflecting best-ever annual refining throughput in North America and the highest globally since 2012".
However, energy products made a smaller contribution of $4.07 billion to ExxonMobil's earnings in the fourth quarter of last year, which was $12.75 billion. Earnings from energy products totaled $5.819 billion in the preceding quarter.
But "continued strong industry refining margins partially offset an unfavorable derivatives mark-to-market impact of $1.0 billion, mainly due to the absence of prior quarter gains", it said in a January 31 press release.
"Results for the year increased from improved industry refining margins, which benefited from higher demand and low inventories", the company added. ExxonMobil's 2022 earnings totaled $55.74 billion, up by $32.7 billion from 2021's $23.04 billion.
The company also announced in that report its majority-owned affiliate Imperial Oil Ltd. will spend $560 million for the construction of what ExxonMobil calls the biggest renewable diesel facility in Canada. The Strathcona Refinery project expects to produce 20,000 bpd of renewable diesel.
Sourcing primarily from local feedstocks, the facility "is expected to help reduce greenhouse gas emissions in the Canadian transportation sector by about 3 million metric tons per year", ExxonMobil said in the report.
The company also announced the sale of several assets. A deal with Par Pacific Holdings in 2022 lets go of ExxonMobil's refinery in Montana's Billings city and select midstream assets in Montana and Washington. An agreement was also signed with Italiana Petroli last year for the sale of its fuel business in Italy. In January, ExxonMobil inked a deal with Bangchak Corporation for the sale of its interest in Esso Thailand.
To contact the author, email jov.onsat@gmail.com
Photo Credit: iStock.com/sintendo