Experts Offer a Downstream Preview for 2020
|
Thursday, January 02, 2020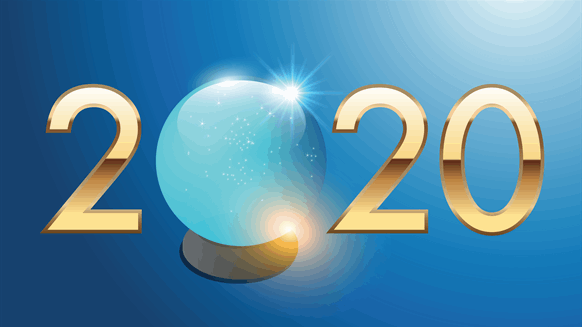 Three letters should command much of the downstream sector's attention this year.
Earlier this week, Rigzone used six adjectives to recall major trends for 2019 in the downstream oil and gas industry. Based on additional comments from the same panelists interviewed for the recap article, three letters should command much of the downstream sector's attention in 2020.
The letters are "IMO," the acronym for the United Nations' International Maritime Organization, and they make up part of the newly implemented "IMO 2020" marine fuels regulation. Developed to reduce sulfur oxides (SOx) emissions from ships, IMO 2020 cuts the allowable level of sulfur in marine fuel oil outside designated emission control areas from 3.5 percent mass by mass (m/m) to just 0.5 percent m/m. Refiners have been uncertain whether they can produce enough of the now-compliant bunker fuel.
"The big unknown is just how compliant the market will be," Sarah Emerson, president of Energy Security Analysis, Inc. (ESAI), told Rigzone. "Seventy percent? Eighty percent? Ninety percent? How many waivers will shippers get? I don't think anyone will get 100-percent compliance. There's a whole bunch involved with execution of the plan. Along the way, will there be additional new refining capacity?"
Clint Follette, Houston-based managing director and partner with Boston Consulting Group (BCG), commented that refiners in the U.S. should fare relatively well during the transition.
"The depth and duration of the impact is still somewhat uncertain, but most U.S. refiners with a complex configuration will be well positioned as the price spreads between light and heavy products widen," he explained. "As this plays out we are likely to see price volatility, and those with responsive supply chains and trading capabilities will be most advantaged."
According to Mark Le Dain, vice president of strategy with Validere, the unexpected consequences of IMO 2020 likely will extend beyond the wider impact of how certain grades of crude oil are priced.
"The potential impacts include the risks of commingling compliant grades which, despite meeting sulfur specifications, may be different than each other and have adverse reactions, or the broader impact on the shipping industry," he said. "We're already witnessing a sustained increase in shipping rates that is likely a predictor of what's to come in 2020."
Andrew Goldstein, president of Atlas Commodities LLC, predicted "tremendous" repercussions from IMO 2020 for the shipping industry. He added that satisfying demand will be challenging even for oil processing facilities in the U.S.
"The new standards impact nearly 75 percent of global fuel demand and many U.S. refiners don't have the capability to produce fuels at these new levels," Goldstein said. "There will be a large variability in fuel quality, which will impact the handling of fuel onboard vessels."
To be sure, Goldstein also observed that IMO 2020 represents an opportunity for the liquefied natural gas (LNG) industry to build market share in shipping.
"With the advancement in recent years of export terminals and the transport of LNG, many see it as a dependable and cost-efficient option," he said. "Essentially sulfur-free, and emitting less air pollution, the use of LNG has the potential to play a large role in the global marine industry from 2020 on."
Rick Mena, leader of the Oil, Gas and Chemical Consulting team with the 1898 & Co. unit of Burn & McDonnell, noted that IMO 2020 – as a regulatory pressure – will be one driver of spending discipline in the downstream to maintain profitability. Other factors influencing the sector's focus on asset performance will include low product prices and slower demand growth, he said.
"Lots of capital investments are being made in the oil and gas market throughout the supply chain," Mena said. "Many of these projects require a great deal of upfront planning and permitting before construction to achieve compliance with changing regulations and operational needs."
According to Andrew Meyers, research director with IDC Energy Insights, a wider variety of downstream companies this year will likely leverage advanced technologies to bolster asset performance. Such applications include deploying artificial intelligence for asset uptime and focusing on dynamic asset performance management with predictive analytics and the Internet of Things (IoT), he said.
"For 2020, I would expect that same technology will be at the forefront but with greater adoption amongst smaller facility owners," he concluded.
To contact the author, email mveazey@rigzone.com.
Generated by readers, the comments included herein do not reflect the views and opinions of Rigzone. All comments are subject to editorial review. Off-topic, inappropriate or insulting comments will be removed.