Executive Search in Oil and Gas, Part 2: Regional Differences & Challenges
by Valerie Jones
|
Rigzone Staff
|
Wednesday, December 06, 2017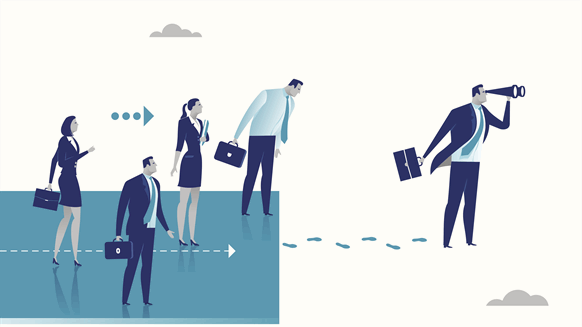 In the final part of this two-part series, executive search professionals discuss unique challenges and the role technology will play in the future energy workforce.
In the first part of this executive search series, executive search professionals discussed how prepared young leaders are for senior oil and gas roles as well as the importance of diversity. Rigzone continues the conversation by examining the unique and regional challenges of the industry.
Rigzone: Can you identify any regional differences you have finding oil and gas execs in different parts of the world?
Les Csorba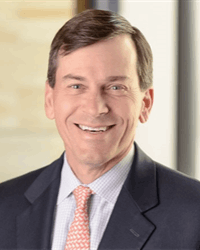 Partner-In-Charge, Houston Office, Heidrick & Struggles
Csorba: Oil and gas executives who have been groomed in multinational energy businesses are more global in their thinking, more cross-cultural and can be more agile in the way they lead versus executives who have only a Lower 48 US perspective, for example. On the other hand, Lower 48 oil and gas executives with the independent oil and gas players who have been on the cutting edge of technology and the shale renaissance have an innovation mindset that could very well be in high demand abroad.
Hesters: Operationally, there's a lot of similarities across the world in the way oil and gas is explored for, developed and processed. The regional differences that exist are really cultural differences. For example, the blue-collar labor force you find in Africa has a different expectation in operating norms than you might find in Asia or in the U.S. Each executive team has very different cultures about how they think about leadership. Some companies view leadership as more of a pyramid. Some have more of a flat view on how companies should be managed (the CEO is the first among the equals). And then there's some cultures in which the organization's CEO is never to be questioned. Culture determines how things actually get done and culture tends to have a regional bias. There are so many examples of people who did not have the culture piece solved before they joined an organization, and it ended up in a failed hire because, despite the resume, they couldn't operate in that environment – making them ineffective.
Rigzone: What are some challenges the industry faces in finding senior level talent in oil and gas?
Chad Hesters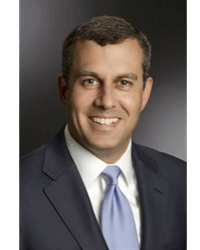 Managing Partner, Houston Office, Korn Ferry
Csorba: I believe we are on the cusp of the next 'war for talent' in the industry, which will make the task of recruiting and developing leaders even more competitive and more urgent. Again, with the Great Crew Change, the retirement of baby boomers, the active efforts of private equity to build teams and the demand for this new kind of oil and gas leadership in a 'lower for longer' commodity environment will only intensify the competition for new leadership in the industry.
Hesters: What is unique to oil and gas and maybe the natural resources industry at large is that it's a commodity-based industry that can be very dynamic on a global macroeconomic level, and there's a lot of things out of your control. For example, you don't get to set the price of your product. What that necessitates is an executive's ability to be able to execute with a high degree of efficiency in a dynamic environment and be able to build a leadership team around them that's capable of doing the same. With the focus on operational efficiency – whether you're running drilling rigs, an HSE group or if you're the CFO – the ability to operate at the maximum amount of efficiency is probably the major differentiator for oil and gas companies.
Rigzone: How has the advancement of technology in the oil and gas industry affected how you all seek executives?
Csorba: Technology innovation in the shale business has transformed the industry driving operational efficiencies and a heightened sense of environmental stewardship and regulatory compliance. With the technology gains in renewables, batteries and electric vehicles, the industry will need to adjust to the future of peak demand and managing the disruption. As such, the demand for new leaders who can embrace disruption and technology gains, harness Big Data and analytics and manage the growth of alternative energy has only been intensified. The industry has always been highly technical, but has become much more high-tech and innovative in the last 10 years, which will only require a higher standard in developing and recruiting leaders who embrace technology as part of their DNA and leverage innovation in the years ahead.
Hesters: Technology has changed the way the workforce looks and how oil and gas entities operate. Our point of view is the executives that are in the C-suite will have to understand technology. They have to be thought leaders around how technology is going to change their business and they have to be a part of the conversation at an industry level. This is becoming an increasingly important criteria for success for an executive – the proclivity towards adopting, adapting and innovating technology. Can they deploy capital in a disciplined way to acquire the right kind of technology that is going to be a leverage for their business? That is a really important skillset. I believe that's got to be in the top three criteria if you're looking for senior executives in the oil and gas space now.
Generated by readers, the comments included herein do not reflect the views and opinions of Rigzone. All comments are subject to editorial review. Off-topic, inappropriate or insulting comments will be removed.