Exec: Upstream Culture Looking More Downstream
by Matthew V. Veazey
|
Rigzone Staff
|
Wednesday, August 15, 2018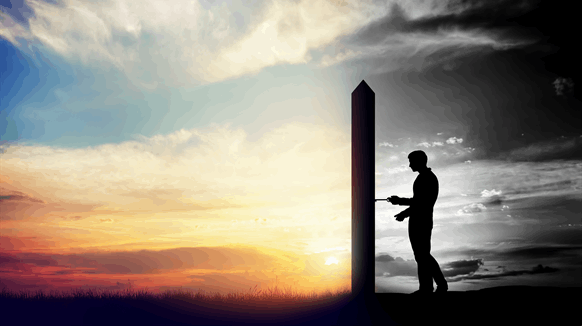 Pressure to drive down breakeven cost contributes to upstream culture shift.
A cultural shift is underway in the upstream oil and gas industry, according to an executive with the asset optimization software company AspenTech.
Since the most recent industry downturn, the emphasis of upstream companies has shifted somewhat from the traditional goals of "obtaining every last drop of oil in aging production fields and managing the decline rate," observed Ron Beck, Energy Industry Director with AspenTech.
"The culture and profitability from 2009 to 2014, of high per-barrel prices, was not focused on efficiency," Beck said. "In contrast, the downstream refining sector has always had to concentrate on safety, EH&S (environmental health and safety) and maximum profitability for every penny. Operational excellence for the downstream has been the norm. Now, with 'lower forever' prices plus reserves located in higher-cost extraction environments, the upstream is using advanced technology to drive down the breakeven cost of producing crude oil and natural gas by up to 30 to 40 percent."
Because downstream operations have generated "the bulk of revenues" in recent years, boards of oil and gas companies have driven initiatives to replicate "downstream" efficiency and operational excellence measures in the upstream, Beck added.
Read on for Beck's insights about what he's seeing in regarding to changing technology approaches in the oil and gas industry.
Rigzone: Traditionally, how have the mindsets about technology and profitability differed between the upstream and downstream?
Beck: Traditionally, upstream oil and gas have been the most technology-intensive industries in the world – using seismic and other tech as well as 3D modeling for aboveground production assets. The upstream is starting to finally re-invest in technology with barrel prices rising, and it's long overdue. Now, in the "New Normal," the downstream culture will help the upstream in tapping "refinery tech" and it's focus on operational excellence to improve profitability.
An AspenTech survey found 40 percent of energy companies believe digitalization can save 16 percent-plus in OPEX. Now, we are experiencing the next big wave of technology and the upstream is part of it. They are testing and implementing machine learning and analytics to put profit back into the production equation, similar to how the downstream has used multivariate analysis, modeling and simulation and planning and scheduling solutions to drive efficiencies.
Rigzone: How has the upstream come around to the "downstream" way of thinking regarding optimization?
Beck: In the last three years, energy company CEOs are coming from the downstream – as seen in ExxonMobil, Total, Cheniere and BP – shifting culture toward cost minimalization and profitability with emerging tech at its core. Now we're delivering digitalization technologies because Industrial Internet of Things (IIoT), cybersecurity and big data analytics are driving a different approach in the upstream. At CERAWeek 2018, the chief technology officer of ConocoPhillips stated, "autonomous drilling will become a reality before autonomous cars," and this will be sparked by upstream's adoption of the "downstream" way of thinking.
Take submersed oil production pumps, for example. These pumps are under water and break down frequently, often ahead of their warranties. When they break, flow is shut down and companies are forced to wait for a 30-day replacement. However, it can take weeks to re-route the pipes, leaving companies unprepared to face the resulting downtime and costs. Leveraging machine learning and advanced analytics offer companies the ability to predict when the pumps will fail, allowing them ample time to ensure the proper equipment and logistics are in order.
Rigzone: The upstream has increasingly embraced the downstream approach to optimization. Have any "upstream" practices helped to improve downstream operations?
Beck: Because the upstream has an acute need for advanced technology due to business conditions, some of our recent machine learning and analytics success stories can help the downstream achieve higher levels of operational excellence.
An LNG facility with four deep cone compressors had one compressor fail twice a year at a cost of about $40 million per incident. As a result, this facility incurred a loss of $80 million in lost production and repair costs each year. By applying machine learning software on the compressor, the facility was able to analyze data patterns of failure and determine the pattern that was the precursor to the regular failure. Once identified, the learnings were applied to the other three compressors onsite.
Think of the impact on the downstream when there are 10 to 15 process units present in the average refinery.
1
2
View Full Article
Generated by readers, the comments included herein do not reflect the views and opinions of Rigzone. All comments are subject to editorial review. Off-topic, inappropriate or insulting comments will be removed.