EWTC Produces a Fresh Batch of Graduates
|
Thursday, January 26, 2023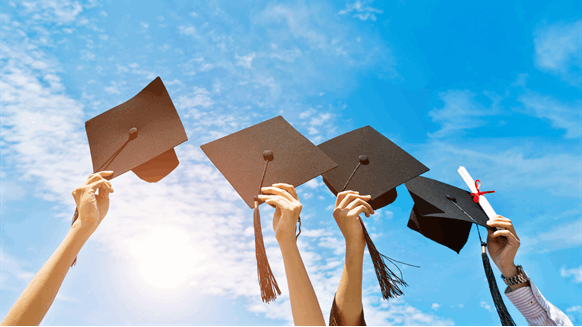 Energy Workforce and Technology Council has held graduation ceremonies for its 2022 year-long programs for the energy workforce.
Energy Workforce and Technology Council has held graduation ceremonies for a new group of Energy Workforce members looking to make the next step in their career paths.
"These programs are vitally important to the development and growth of our workforce. I congratulate all of the talented graduates for excelling through these training opportunities," said Leslie Beyer, CEO, Energy Workforce and Technology Council. "Developing the leaders of tomorrow is essential for the long-term success of our industry. Participants tell us these programs have been critical to preparing them for future roles in their organizations and that the real-world instruction through mentoring opportunities provided them not only the skills to grow, but relationships to build on throughout their career."
Executive Leadership Program
The Energy Workforce Executive Leadership Programs prepare high-performing, high-potential individuals for their role as the next generation of industry leaders. These year-long programs provide an external opportunity to engage in a structured curriculum that will develop key leadership competencies and skills in preparation for the responsibilities of future roles.
The Emerging Leaders program included participants for the Global Track and the Permian Track, and focused on elevating, educating and empowering future leaders in the industry by providing them the tools they need to grow and evolve in the sector. The Advanced Business Development and sales skills training course develops the skills and behaviors for participants to confidently sell and develop long-term relationships inside and outside of the organization. The Strategic and Branded Executive program guides, coaches and equips participants with the skills and tools to develop a stronger and more strategic future as a leader.
Inclusion & Diversity Business Champion Program
The I&D Business Champion training program provides resources for leaders to affect internal change, focusing on building their organization's internal capabilities on inclusion and diversity. The course leverages the Energy Workforce's Diversity Toolkit and strategies to help companies create individual plans of action. Course content also includes perspectives from leading companies and industry leaders.
ESG Certification Program
The ESG Certification program educates members on the evolving ESG landscape including criteria, regulations, reporting and best practices. The program shares practical guidelines on building an effective ESG strategy for participants companies and the development of a successful reporting strategy and framework.
Registration is underway for the 2023 Executive Leadership programs, the ESG Certification program and other signature training courses.
To contact the author, email andreson.n.paul@gmail.com