Europe's Oil Demand May Not Dip as Much as Some Claim
by Jude Clemente
|
Rigzone Contributor
|
Wednesday, August 07, 2019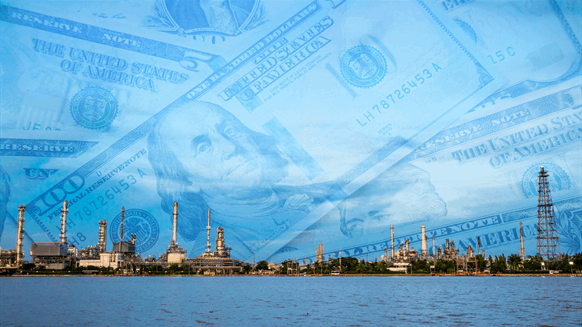 However, Europe's domestic oil production outlook remains weak.
Europe today (per IEA definition, which notably includes Turkey) utilizes oil for 30 percent of its energy, just slightly below the global average. Consuming 15.5 million b/d, Europe accounts for 16 percent of global demand, or double its share of the population. Since 2012, Europe's consumption has quietly risen 4 percent but still peaked in 2006 at just over 17 million b/d.
The 28-member European Union accounts for about 80 percent of the continent's total oil usage. Europe has accounted for a third of all refinery closures around the world, with capacity down 15 percent to 15.7 million b/d since 2000. Germany, Europe's largest economy, illustrates the structural decline in oil demand that defines the continent. In 2018, Germany consumed 2.3 million b/d, a steady fall from 2.7 million b/d in 2000 and 3.4 million b/d in the late-1970s.
Cars
Particularly in the west, Europe has been at the forefront of climate change policies to curtail greenhouse gas emissions. Reductions in oil demand are a priority because the transport sector has surpassed power and now accounts for nearly 30 percent of Europe's CO2 emissions. With transport making up 60 percent of total oil consumption, significantly expanding the electric car fleet is fundamental to Europe's strategy to meet the Paris Agreement signed in December 2015.
This is a hefty chore. Europe has about 500 oil-based cars for every 1,000 people. And the December riots in Paris illustrate how carbon and fuel taxes to cut consumption lack general public support. At 30-40 cents per kWh, Europe's home power rates are three to four times higher than those in the U.S. In addition, the ability of more wind and solar to displace oil is regularly overstated. Renewables are strictly sources of electricity, a sector where oil plays just a tiny role (2 percent of all power).
Numerous cities and governments have announced impending bans and deadlines for the phase-out of petrol and diesel cars. The outlook for electric cars to displace oil ones is basically positive in Europe. Norway, for instance, is the global leader with electric cars holding a 40 percent market share. Best-case scenario puts Europe's battery electric vehicle adoption for the fleet at 40 percent by 2030 and 80 percent in 2050.
Import Reliance
With the peaking of the North Sea 20 years ago, Europe's oil production has been sliced in half to just 3.5 million b/d. This means that some 80 percent of oil demand gets imported, with more politically risky Russia supplying 35-40 percent of that. So Europe's goal to "use less oil" is not just about climate change but also to enhance energy security by lowering overreliance on Russia. Europe's domestic oil production outlook remains weak. Further de-carbonization means tougher planning approval and permitting processes for new developments onshore.
While oil imports are very expensive, usage remains critical for government coffers. Per IEA data, for every $100 spent at the pump to fuel oil-based cars, $53 goes to the government as tax revenues, $15 goes to the refiners and distributors, and $32 leaves the economy to buy imports.
Thus, significantly lowering oil demand will create a huge hole in tax income that governments would need to replace. This Catch-22 of seeking to use less oil but still needing the tax revenues that usage brings in is typically ignored by those pushing anti-oil policies. In this sense, it could be stated that oil demand has actually helped allow Europe's massive subsidies for wind and solar power.
Conclusion
Europe's oil market has peaked but future demand might not fall as much as some claim. Oil is still easily the main source of energy for an economy that is growing by 1-2 percent per year. EIA still has Europe consuming at least 12.6 million b/d for decades to come. Oil still has no significant substitute and booming Turkey (oil demand up 55 percent to 1.1 million b/d since 2009) and the other still growing eastern countries will help compensate for declines in the saturated west.
Generated by readers, the comments included herein do not reflect the views and opinions of Rigzone. All comments are subject to editorial review. Off-topic, inappropriate or insulting comments will be removed.
MORE FROM THIS AUTHOR
Jude Clemente
Rigzone Contributor