European Oil Companies Report Increased Profits in 3Q
|
Friday, October 27, 2017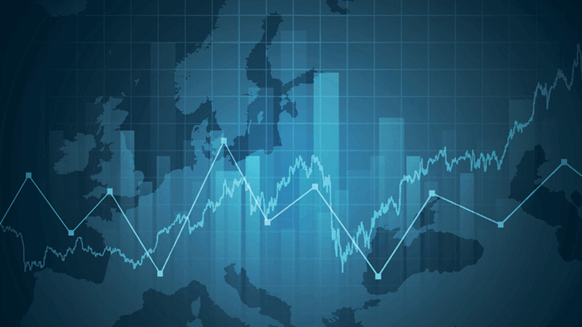 European oil firms Total S.A and Eni SpA boost profits in the third quarter of 2017.
European oil firms Total S.A and Eni SpA revealed that their profits rose significantly in the third quarter of 2017, compared to the same period last year.
Total's adjusted net profit was $2.7 billion in 3Q, an increase of 29 percent, and Eni's reached $266 million (EUR 229 million), up from a loss of $562 million (EUR 484 million) in 3Q 2016.
Both companies ramped up hydrocarbon production during the period, with Total's rising by almost six percent from last year to 2.58 million, largely due to project ramp ups from the Kashagan, Moho Nord, Surmont, Incahuasi, Angola LNG and Edradour-Glenlivet projects.
Eni produced an average of 1.8 million barrels of oil equivalent per day (boepd) in the third quarter, an increase of 5.4 percent. The company's output is expected to ramp up further in the fourth quarter, reaching approximately 1.9 million boepd on average in the period, according to Eni, which would be firm's highest level in seven years.
Commenting on its latest financial report, Total's chairman and CEO, Patrick Pouyanne, described the firm's performance during the quarter as "solid". This view was echoed by oil and gas analysts at global investment banking firm Jefferies.
"The group took full advantage of the favourable environment thanks to the performance of its integrated model and its strategy to reduce its breakeven point," Pouyanne said.
"The group continues to strengthen its balance sheet…this allows the implementation of the strategy for profitable growth, taking advantage of the low cost environment, notably by launching high return projects."
.@PPouyanne on Total's 3Q17 results $TOT $FP pic.twitter.com/02ZVN19fhz

— Total (@Total) 27 October 2017
Total indicated that its cost reduction plans will be more than $3.6 billion this year, surpassing the company's initial target.
Claudio Descalzi, CEO of Eni, praised his company's 3Q results.
"In the third quarter we achieved excellent results, with an increase in operating profit almost four times higher…and net growth in operating cash flow compared to the third quarter of 2016."
Generated by readers, the comments included herein do not reflect the views and opinions of Rigzone. All comments are subject to editorial review. Off-topic, inappropriate or insulting comments will be removed.