EU Majors Not Committing to Increase Staff Numbers, Despite Profit Boost
by Andreas Exarheas
|
Rigzone Staff
|
Thursday, February 15, 2018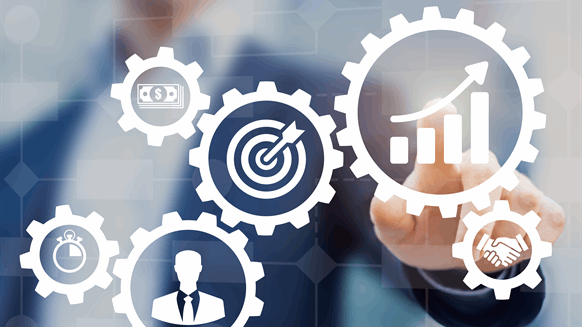 European oil and gas majors are not committing to raise staff numbers in 2018, despite reporting increasing profits.
European oil and gas majors are not committing to increase hiring in 2018, despite reporting boosting profits in their latest financial results statements.
Over the last couple of weeks both BP plc and Royal Dutch Shell plc announced a surge in 2017 profits but neither of the European oil giants offered employment outlooks for this year.
When asked by Rigzone if the companies planned to ramp up staff numbers in 2018 on the back of the positive results, neither were willing to commit to any recruitment rises over the next few months.
"Our focus will be on maintaining discipline in investment and costs," a BP representative said.
A spokesperson for Shell simply stated that the company will "continue to ensure that Shell continues to evolve into a world class investment case".
Meanwhile, French oil and gas giant Total S.A. told Rigzone that it will increase staff numbers worldwide this year. A spokesperson for the company said Total would go back to 'pre-2014' levels for new hires, but couldn't give a precise number for recruitment in 2018.
Both BP and Shell announced thousands of job cuts during the latest industry downturn, which saw the value of Brent crude plunge to under $29 per barrel. Total did not cut staff during the downturn but instead placed hiring 'on hold'.
Profits More Than Double
BP and Shell more than doubled profits in 2017 as higher oil and gas prices swept the market.
The British multinational recorded a profit of $6.16 billion for the full year, and $2.107 billion for the fourth quarter of 2017, compared with $2.58 billion and $400 million for the full year and fourth quarter of 2016, respectively. Upstream production at the company was 12 percent higher than 2016, the highest since 2010.
"2017 was one of the strongest years in BP's recent history," BP Group Chief Executive Bob Dudley said in the company's latest financial results announcement.
Oil and gas analysts at investment banking firm Jefferies labeled BP's latest results as 'decent', but stated that the company's 4Q profit was 2 percent below its estimate of $2.144 billion, despite being 9 percent above the consensus of $1.935 billion.
Shell registered a profit of $15.76 billion for the full year and $4.303 billion in 4Q 2017. The British-Dutch multinational delivered a profit of $7.18 billion and $1.79 billion for the full year and fourth quarter of 2016, respectively.
New field start-ups, and the continuing ramp-up of existing fields, in particular Lula Central, Lula Alto, Lula South and Lapa in the Santos Basin in Brazil, Kashagan in Kazakhstan, Malikai in Malaysia and Stones in the Gulf of Mexico, contributed an additional 196,000 barrels of oil equivalent per day to Shell's production compared to 2016, which the company said nearly offset the impact of field declines and divestments.
In its latest results statement, Shell CEO Ben van Beurden said 2017 was a year of 'strong financial performance' for the company.
1
2
View Full Article
Generated by readers, the comments included herein do not reflect the views and opinions of Rigzone. All comments are subject to editorial review. Off-topic, inappropriate or insulting comments will be removed.