Equinor: Transition to More Sustainable Energy System 'Too Slow'
by Rigzone Staff
|
Monday, June 11, 2018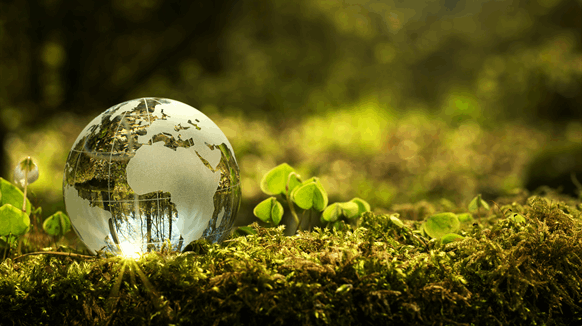 Equinor says the transition to a more sustainable energy system isn't happening quickly enough.
The transition to a more sustainable energy system is too slow, according to Equinor.
"There is an energy transition going on, but the speed and scope remains uncertain," Equinor's chief economist, Eirik Wærness, said in a company statement accompanying the release of Equinor's Energy Perspectives 2018 report.
"The climate debate is long on targets, but short on action. We believe it's possible to achieve climate targets set out in the Paris agreement, but that requires swift, global and coordinated political action to drive changes in consumer behavior and shift investments towards low carbon technologies," he added.
"Delaying actions will make it very hard to reach the climate targets," Wærness continued.
The Paris Agreement, reached at COP21 in December 2015, aims to limit global warming to 'well below 2 degrees Celsius' by phasing out inefficient and emission-heavy fuel sources. The agreement became effective Nov. 4, 2016.
Equinor's 8th consecutive Energy Perspectives Report presents three scenarios; reform, renewal and rivalry, which offer different perspectives on aspects such as macroeconomic development, global energy demand and oil and gas markets towards 2050.
In the reform model, the report predicts that average oil demand growth will be 1.6 million barrels per day per year up to 2020, before reducing to 1.1 million barrels per day from 2021 to 2025, resulting in total oil demand of 108 million barrels per day by 2025.
In the renewal model, oil demand peaks in the early 2020s and then declines to 100 million barrels per day in 2025. Oil demand in the rivalry model follows reform demand up to 2020, but the model expects an economic set-back to moderately dampen growth in the early 2020s and result in total oil demand of 107 million barrels per day in 2025.
Energy Perspectives is published each year by a team of analysts at Equinor. The report is prepared independently of the company's strategic and commercial decisions.
"We publish the Energy Perspectives report to engage, to provide insight, to discuss, to challenge, and to be challenged," Wærness said in a company statement.
Last week Equinor, which changed its name from Statoil last month, announced that it had become a founding patron in the United Nations Global Compact Action Platform for Sustainable Ocean Business.
The action platform, which was launched on World Oceans Day at the UN headquarters in New York, is a three-year global program bringing together business, civil society, the UN and governments to advance the ocean economy and sustainable development.
Generated by readers, the comments included herein do not reflect the views and opinions of Rigzone. All comments are subject to editorial review. Off-topic, inappropriate or insulting comments will be removed.
RELATED COMPANIES