Equinor Taps Jacobs for Gas-to-Hydrogen Conversion Study
|
Wednesday, July 11, 2018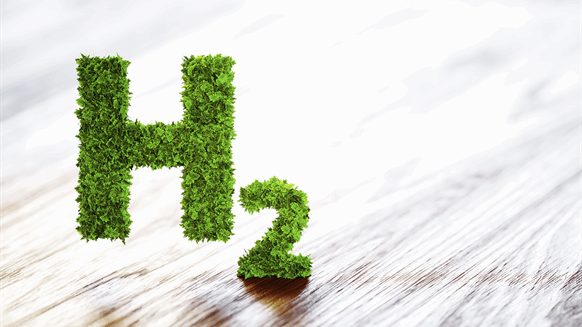 Jacobs to study converting gas-fired plant unit to run on hydrogen.
Equinor Energy AS has awarded Jacobs Engineering Group Inc. a feasibility study contract to evaluate building a hydrogen production plant, including carbon dioxide (CO2) capture and export facilities, in Eemshaven, the Netherlands, Jacobs reported Wednesday.
"Getting the opportunity to work with Equinor to study the possibilities of gas-to-hydrogen conversion and contribute to a significant CO2 reduction is meaningful to Jacobs in many ways," David Zelinski, Jacobs senior vice president and general manager EMEA, said in a written statement. "This award enables us to leverage our expertise in gas processing and aligns perfectly with our vision to deliver innovative and sustainable solutions to our clients."
According to Jacobs, hydrogen would be supplied as fuel to an existing natural gas-fired power plant that will be converted into a hydrogen-fueled power plant. The gas-to-hydrogen conversion would be designed to yield a large-scale reduction in the plant's carbon emissions, and the study will focus on selecting the most effective reformer technology for hydrogen production as well as suitable CO2 capture technology, the company added. In addition, Jacobs stated that it will deliver the plant's conceptual design as a basis for economic evaluation and further project definition.
The feasibility study contract award follows a memorandum of understanding (MoU) that Equinor signed in 2017 with Vattenfall and Gaunie, Jacobs stated. According to Equinor, the MoU called for:
Evaluating the feasibility of converting one of the three Magnum units of Vattenfall's gas power plant in Eemshaven to run on hydrogen
Exploring how to design a large-scale value chain that combines hydrogen production with CO2 capture, transport and permanent storage
Considering potential business models
"We are very excited about getting the opportunity to evaluate the possibilities of converting a gas power plant … to run on hydrogen," Irene Rummelhoff, Equinor's executive vice president for New Energy Solutions, said in a July 2017 Equinor announcement. "We are still in an early phase and like all pioneer projects there are uncertainties that need to be addressed. But the potential CO2 emission reduction is significant."
Equinor also stated last year that Vattenfall's Magnum gas power plant boasts three combined cycle gas turbines (CCGT) with a capacity of 440 megawatts each. According to Vattenfall, the facility can produce enough electricity to power 2 million households a day.
Up to 3 million tons per year of CO2 will be captured and then liquefied to avoid CO2 emissions from the hydrogen production process, Jacobs noted in Wednesday's announcement. After being transported to Norway, the liquefied CO2 will be injected and stored in an offshore reservoir, the company added.
Jacobs stated the first Magnum plant unit should be converted to run on hydrogen by early 2024.
Generated by readers, the comments included herein do not reflect the views and opinions of Rigzone. All comments are subject to editorial review. Off-topic, inappropriate or insulting comments will be removed.