Equinor Dishes Out Deals for $9B Brazil Project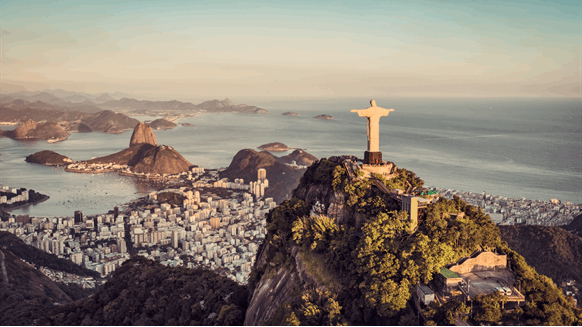 'The final investment decision of BM-C-33 is an important milestone for the partners and for Equinor'.
Image by marchello74 via iStock
Equinor has revealed that, on behalf of the BM-C-33 license, it has awarded a contract for subsea umbilicals, risers and flowlines (SURF) to TechnipFMC, and a sales and purchase agreement (SPA) for the delivery of a floating production, storage and offloading (FPSO) unit to MODEC Inc.
The SURF system will be installed in water depth of approximately 2,900 meters, Equinor noted, adding that this is the deepest installation in the company's history. This deal includes delivery of Subsea 2.0 tree systems, manifolds, jumpers, rigid risers and flowlines, umbilicals, pipeline end terminations, and subsea distribution and topside control equipment, Equinor outlined.
The FPSO award is mainly one lump sum turnkey contract including engineering, procurement, construction, and installation for the entire unit, Equinor stated. MODEC will also provide Equinor with operations and maintenance service of the FPSO for the first year from its start-up, after which Equinor plans to operate the unit, Equinor revealed.
Equinor did not disclose the value of the contracts. MODEC also made no mention of contract value in a statement posted on its website about the Equinor deal. In a statement posted on its site, TechnipFMC described its Equinor deal as "major", which TechnipFMC defines as being worth more than $1 billion.
In its statement, TechnipFMC highlighted that the Equinor award follows the conclusion of an integrated Front End Engineering and Design study of the BM-C-33 field. MODEC noted that the FPSO is one of the most complex facilities in MODEC's history, "handling large volumes of exported gas with a major focus on GHG emissions reduction".
Equinor, TechnipFMC, MODEC Comments
In a company statement, Geir Tungesvik - Equinor's Executive Vice President for Projects, Drilling & Procurement – said, "we are pleased to award these contracts to companies known for their expertise and quality, which will be important for these milestone deliveries to the BM-C-33 development".
"MODEC was also awarded the FPSO contract for our Bacalhau project, and we look forward to draw from experiences between the two projects, to ensure safe and efficient execution of the developments. We also have a long history of collaboration with TechnipFMC and we are pleased to continue our good collaboration on another major project development," he added.
Veronica Coelho, Equinor's Senior Vice President and Country Manager for Brazil, said, "BM-C-33 is a world class asset in the Brazilian pre-salt Campos area".
"Brazil is a core growth area for Equinor, and the company has ambitions to deepen our presence in the country. BM-C-33 will be an important contributor to reach this goal, being a key gas supplier to the domestic market, contributing to industrial development and energy security locally," Coelho added.
"At the same time, we are committed to use technology to lower our emissions substantially. BM-C-33 has a carbon intensity target of less than 6 kg/boe over the field lifetime, while the global industry average is 16 kg CO2 per barrel," Coelho continued.
Jonathan Landes, the President of Subsea at TechnipFMC, said "iEPCI continues to reshape our industry, demonstrating our unique ability to bring together all the subsea components of an integrated solution".
"We've built trust with our clients, and to see Equinor utilize our Subsea 2.0 configure-to-order solution along with iEPCI is a proud moment for us," Landes added.
Takeshi Kanamori, the President and CEO of MODEC, said, "we are extremely honored and proud to be selected to provide an FPSO for the BM-C-33 project".
"We are equally proud of the confidence Equinor obviously has in MODEC. We believe this award represents a strong relationship of trust between us built upon the ongoing Bacalhau FPSO project as well as our robust track record in the pre-salt region," Kanamori added.
"We look forward to cooperating closely with Equinor and partners to make this project a success," Kanamori went on to note.
BM-C-33 Final Investment Decision
On May 8, Equinor announced that the company, Repsol Sinopec Brasil, and Petrobras had taken the investment decision to develop the BM-C-33 project in Brazil, adding that the investment is of approximately $9 billion.
BM-C-33 is located in the Campos Basin and comprises three different pre-salt discoveries – Pão de Açúcar, Gávea and Seat. These contain natural gas and oil/condensate recoverable reserves above one billion barrels of oil equivalent, according to Equinor.
The concept selected for BM-C-33 is based on an FPSO capable of processing gas and oil/condensate and specifying these for sale without a need for further onshore processing, Equinor noted in the May announcement. The FPSO's production capacity is of 16 million cubic meters of gas per day with average exports expected of 14 million cubic meters of gas per day, Equinor highlighted. Start-up is planned in 2028.
"The final investment decision of BM-C-33 is an important milestone for the partners and for Equinor," Tungesvik said in a company statement last week.
"Together with partners and suppliers we have developed a significant project which will provide Brazil with energy to meet its growing energy demands and create value for owners and society, contributing to local industrial development," he added.
"Brazil is one of Equinor's core areas and the investment in BM-C-33 emphasizes the strategic importance of our Brazilian portfolio," Tungesvik continued.
In the statement, Coelho said, "BM-C-33 is one of the main projects in the country to bring new supplies of domestic gas, being a key contributor to the further development of the Brazilian gas market".
"Gas exported from the project could represent 15 percent of the total Brazilian gas demand at start-up. Its development will also contribute to the energy security and economic development, enabling a lot of new job opportunities locally," Coelho added.
Equinor holds a 35 percent operated interest in BM-C-33. Repsol Sinopec Brasil also holds a 35 percent stake, and Petrobras holds the remaining 30 percent interest. Equinor became the operator of the development back in 2016.
To contact the author, email andreas.exarheas@rigzone.com
What do you think? We'd love to hear from you, join the conversation on the Rigzone Energy Network.

The Rigzone Energy Network is a new social experience created for you and all energy professionals to Speak Up about our industry, share knowledge, connect with peers and industry insiders and engage in a professional community that will empower your career in energy.